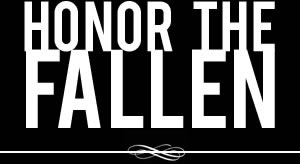 Honoring those who fought and died in Operation Enduring Freedom, Operation Iraqi Freedom and Operation New Dawn
Search Our Database
Army Staff Sgt. David R. Jones Sr.
Died July 30, 2005 Serving During Operation Iraqi Freedom
---
45, of Augusta, Ga.; assigned to the 2nd Battalion, 121st Infantry Regiment, 48th Infantry Brigade, Georgia Army National Guard, Albany, Ga.; killed July 30 when an improvised explosive device detonated near his Humvee while he was on patrol in Baghdad. Also killed were Sgt. 1st Class Victor A. Anderson, Sgt. Ronnie L. Shelley Sr. and Sgt. Jonathon C. Haggin.
---
Jones loved military history
The Associated Press
David R. Jones Sr. could talk about every ship and every battle in every war going back to biblical times.
"He was a master of facts and trivia. He loved the history of the world, the history of this country and military history," the Rev. Mike Klaus said.
Jones, 45, of Augusta, Ga., died in a July 30 bomb blast in Baghdad. He was based Albany, Ga.
Fellow soldiers said they smile at his memory. When he was injured in an earlier bomb attack, other soldiers teased him about not being able to chew tobacco with a busted lip.
"He's kind of like a big Santa Claus," said 2nd Lt. Joseph Latella.
Before deploying for training, Jones worked as jailer with the Richmond County Sheriff's Office, where he had been for almost eight years.
"He was one of the guys in the jail who would train new employees because he was so good at what he did," said Sheriff Ronnie Strength.
In his last letter to his wife, Karen, he reminded her that serving his country was a choice he was willing to make.
"This is a part of who I am," he wrote.
He also is survived by his son, David, and daughter, Kristi.