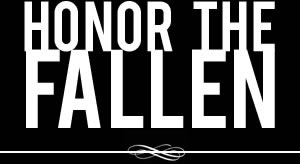 Honoring those who fought and died in Operation Enduring Freedom, Operation Iraqi Freedom and Operation New Dawn
Search Our Database
Army Staff Sgt. Donald D. Griffith Jr.
Died March 11, 2005 Serving During Operation Iraqi Freedom
---
29, of Mechanicsville, Iowa; assigned to the 2nd Squadron, 14th Cavalry Regiment, Fort Lewis, Wash.; killed March 11 by enemy action in Tal Afar, Iraq.
---
Funeral held for soldier killed in Iraq
By Joe Nugent
Associated Press
MECHANICSVILLE, Iowa — A rumbling escort of four Harley Davidson motorcycles led the funeral procession for Staff Sgt. Donald Griffith Jr., a soldier killed in Iraq on March 11.
Griffith, 29, described by family and friends as a longtime motorcycle enthusiast, was killed while trying to protect his fellow soldiers during a suicide bombing in Talafar.
His own Harley was driven into the gymnasium at Mechanicsville Elementary School on Monday by one of the family friends who provided the escort.
"Donnie's life was full of living and friends," said the Rev. Linda Stransky, pastor of the town's United Methodist Church, who officiated at the service. "He died the way he would have chosen, saving others and making a difference. That's how he would want you to leave here today, trying to make the world a better place."
About 500 people filled the 1920s-era auditorium to pay their respects to Griffith, known as "Don Don" to his family and Donnie to his friends.
Parked cars lined the streets for several blocks around the school. A large portrait of Griffith was placed along the street that serves as the main entrance to this eastern Iowa town of 1,200.
As the funeral service began, a music video titled "Celebrating a Life" showed images of Griffith as a boy, in high school, in the Army, and at his wedding to his wife, Stacy. Those attending — including American Legion members from several local posts, volunteer firefighters from nearby towns, and local police officers and sheriff's deputies — stood as his coffin was brought in. Eight Army sergeants, the same rank as Griffith, served as pallbearers.
In the days after Griffith's death, Stransky said friends and family told her some amazing stories about him. Fellow soldiers described him as a hard worker who took all the training he could, even when it wasn't required.
Family members described him as intelligent and able to pick up on things quickly, from carpentry to computers to skiing.
Griffith's wife and family were presented with two posthumous medals at the service. He was buried in Mechanicsville's Rose Hill Cemetery, where volunteer firefighters had created an avenue of more than 100 large American flags.
Griffith's father had grown up in Mechanicsville and the family returned about 10 years ago after Donald Sr. retired from the Air Force.
Roger Kurth, of Mechanicsville, knew Griffith's father when the two were in high school in the '70s.
"A small town is tightly knit," Kurth said. "It's important to show support for the family."
Peter Anderson, of Mount Vernon, served on the Mechanicsville City Council with Griffith's father.
"I had met Don Jr., so I wanted to be here," Anderson said in a trembling voice. "The biggest reason I came is because a soldier died."