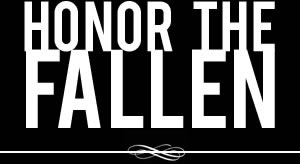 Honoring those who fought and died in Operation Enduring Freedom, Operation Iraqi Freedom and Operation New Dawn
Search Our Database
Army Staff Sgt. Donald T. Tabb
Died February 5, 2008 Serving During Operation Enduring Freedom
---
29, of Norcross, Ga.; assigned to the 6th Military Police Detachment, 1st Battalion, 13th Aviation Regiment, Fort Rucker, Ala.; died Feb. 5 in Sangin, Afghanistan, of wounds sustained when his vehicle struck an improvised explosive device.
---
Rucker to hold memorial service for fallen soldier
Montgomery Advertiser
Fort Rucker will pause to remember a fallen hero who was killed in action Feb. 5 while serving with the Combined Joint Special Operations Task Force in Afghanistan. Staff Sgt. Donald T. Tabb, 29, will be honored by Family, friends and fellow Soldiers during a memorial service at the Main Post Chapel Wednesday at 3:30 p.m.
While stationed at Fort Rucker, the Soldier served with the Military Working Dog Section, 6th Military Police Detachment, 1st Battalion, 13th Aviation Regiment.
Tabb's Specialized Search Dog, Bo, a 2-year-old black Labrador, was injured but is expected to recover.
A Norcross, Ga., native, Tabb is survived by his mother, Gloria Smith of Lawrenceville, Ga.
He served with the military police here for about three years before attending the Military Working Dog School at Lackland Air Force Base, Texas. He graduated from the SSD handler program last March.
SSDs are specially trained in one field — detection. Unlike regular MWDs, SSDs aren't aggressive and can be released by the handler to search up to a quarter-mile, according to Staff Sgt. Brian Coleman, a MWD handler and one of Tabb's close friends.
Coleman attended the school with Tabb last year and knew him for three years. They also rode motorcycles together and Tabb often came to Coleman's home for dinner.
"If there was food there, he'd be there. He was always hungry," Coleman said with a laugh.
Coleman remembered Tabb as a guy who liked to work out, was laidback, outgoing and fun.
MWD handler Sgt. Michael Calvert said he had known Tabb for about four years.
"He was really easy to get along with. I would look forward to coming to work if I knew he was working. I knew if he was working I was going to have a good day," Calvert said. "He'll definitely be missed."
Tabb's sense of humor reached all of the MWD handlers he worked with, they said.
Sgt. Audra Rose, another MWD handler, described Tabb as "shameless."
"He would do or say whatever — he didn't care what other people thought," she said. "If it was funny, he was going to do it even if no one else thought it was funny."
Tabb also gave Rose some of his motorcycle equipment when she purchased her bike, which she said she appreciated.
Although his peers and comrades remember Tabb as being funny and outgoing, they also portrayed him as an exceptional leader and friend.
"He's exactly what a [noncommissioned officer] should be. He would go out of his way to help anybody. All you had to do was ask him," said Sgt. John Stevenson, MWD handler.
Tabb earned the rank of staff sergeant in four and a half years, which is a huge accomplishment, according to Coleman.
Tabb was upfront and honest, he'd speak his mind and was a really good NCO, Rose said.
Calvert said he and the other dog handlers were shocked and saddened when they heard the news of Tabb's death.
The MWD Section is a close-knit group comprised of about 10 Soldiers, Rose said.
"It was hard [to hear the news]. I just cried," she said.
Coleman said he spoke to his friend two days before he was killed.
"He and his dog were doing great and were successful [in Afghanistan] before the incident," he said. "It hurts to see a good friend go because you meet a lot of good people in the military."
Since enlisting in the Army on Jan. 26, 1999, Tabb deployed four times in support of the Global War on Terrorism.
Tabb was eager to deploy and turned down permanent change of station orders and drill sergeant school so he could deploy, according to Sgt. 1st Class Cecil Dawson, Directorate of Public Safety operations NCO and Tabb's former supervisor at the MWD Section.
"He was a proven combat veteran of three previous deployments to Iraq, Kosovo and Afghanistan," he said.
DPS Sgt. Maj. Marcel Dumais said Tabb volunteered for this deployment.
"He felt strongly about our presence and our mission in support of Operation Enduring Freedom ... he fully understood what was expected of him and he rose to the occasion, Dumais said. He is a true patriot and a great American, and I wish I had 10 more just like him."
Tabb's commander, Capt. Jay Massey, 6th Military Police Detachment, said Tabb was a role model and the epitome of a noncommissioned officer.
"Any time a Soldier of mine is deployed is a big deal," Massey said. "Every task or mission that Tabb was given was executed above and beyond what was asked and he performed 110 percent. I have a son who's 5 years old and if my son was 18 and he deployed, Staff Sgt. Tabb was the kind of guy you'd trust to lead your kid. He was a friend, he was a son and he was well-loved by every Soldier in my unit. He's going to be missed."
Tabb is the third Fort Rucker Soldier to die in combat in more than 18 months and the first Army MP dog handler to die in combat during the Global War on Terrorism. His funeral service will take place Saturday in Lawrenceville.