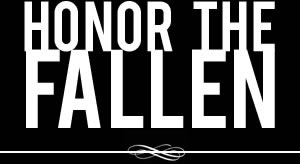 Honoring those who fought and died in Operation Enduring Freedom, Operation Iraqi Freedom and Operation New Dawn
Search Our Database
Army Staff Sgt. Eddie E. Menyweather
Died November 23, 2003 Serving During Operation Iraqi Freedom
---
35, of Los Angeles, Calif.; assigned to Company C, 588th Engineer Battalion, 4th Infantry Division (Mech), based in Fort Hood, Texas; killed Nov. 23 when an improvised explosive device hit his vehicle in Baqubah, Iraq.
---
Monroe native killed in Iraq
Associated Press
MONROE, La. — Eddie Edwards had a dream over the weekend that his son, Staff Sgt. Eddie Menyweather, would soon return home from duty in Iraq.
Menyweather, a soldier with the Army's 4th Infantry Division, was killed Nov. 23 when a truck he was driving in a convoy was hit by a remote-controlled roadside bomb
"My dad woke up Sunday, got my brother's picture, and just stared at it all morning," Menyweather's sister, Latonya Edwards, said. "He kept saying, "'He's coming home, he's coming."'
The 14-year Army veteran was stationed at Fort Hood, Texas. He was married with two children — a 12-year-old son and a 9-year-old daughter. His unit deployed to Iraq in March.
Menyweather lived in Monroe until the age of nine, when he moved with his mother to Los Angeles.
"He wasn't even supposed to be in Iraq right now," said Menyweather's aunt, Doris Taylor. "He was supposed to be on two weeks R&R (rest and relaxation), but he turned it down because he thought it would be too tough to come home, then leave his wife and kids again."
Taylor said she's had problems resolving her nephew's death.
"I know that he chose the military and that war is part of what soldiers do, but that's not a war over there, it's a slaughter," she said. "He got killed in a war that is supposedly over, but more kids are dying now than did when the war was still officially going on."