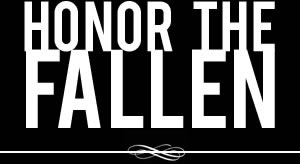 Honoring those who fought and died in Operation Enduring Freedom, Operation Iraqi Freedom and Operation New Dawn
Search Our Database
Army Staff Sgt. Edward B. Smith
Died September 24, 2009 Serving During Operation Enduring Freedom
---
30, of Homestead, Fla.; assigned to the 4th Battalion, 23rd Infantry Regiment, 5th Stryker Brigade Combat Team, 2nd Infantry Division, Fort Lewis, Wash.; died Sept. 24 in Omar Zai, Afghanistan, of wounds suffered when enemy forces attacked his vehicle with an IED.
---
Former Fort Knox soldier's dreams die with bomb in Afghanistan
By Sean Rose
The (Louisville, Ky.) Courier-Journal via Gannett News Service
Army Staff Sgt. Edward Bernard Smith was not looking for a relationship when he met his future wife at a club at Fort Knox.
But they were drawn to each other and discovered they had much in common.
"He was looking for the same thing I was looking for," Jamie Welch Smith said. "He was my best friend, we could talk about anything."
Edward and Jamie Smith, of Ekron, Ky., had been married for 3½ years when he was killed by a makeshift bomb in Afghanistan on Sept. 24. He was 30.
Edward Smith had already served one year in Iraq before reporting to Fort Knox in 2005 for the Army's Armor School, according to the Army. He was transferred to Fort Lewis, Wash., in 2007, and his brigade was deployed in July, according to an Army spokesman.
Jamie Smith said she and her husband planned to have a baby when he returned next July.
Jamie Smith had two children when she met Edward Smith, who is originally from Homestead, Fla. She said he was great with her kids and, as the oldest of six children in his family, practically had to raise his siblings after their mother died when he was 18.
"He was wonderful, there's nothing bad you can say about him," she said. "He just did everything in his power to try to make us happy. He was just that type of person."
Edward Smith enjoyed playing basketball and video games and spending time with her children, Jamie Smith said. He joined the Army to try to find a career and make something of himself, she said. He wanted to become a physical education teacher after leaving the Army.
"We're OK but we're taking it really hard," she added. "He was our everything."
His funeral will be held at 2 p.m. Oct. 9 at the Prichard Chapel at Fort Knox, with burial in Zion Grove Cemetery in Ekron. Visitation will be at Hager Funeral Home in Brandenburg, Ky., from 4 to 9 p.m. Oct. 8 and noon to 1:15 p.m. Oct. 9.
---
Appreciated his sister's prayers
The Associated Press
Edward Bernard Smith loved talking about the military with his grandfather.
"He would always tell me about the new technology, the new weapons they had," said Smith's grandfather, Edward Parrish.
But Smith was scared, too — he knew the risks and was afraid he may not make it home. His sister, June Render of Atlanta, recalled her brother thanking her for her prayers.
" 'Thanks sis, I needed to hear that,' " she recalled him saying.
Smith, 30, of Homestead, Fla., was killed Sept. 24 in Omar Zai, Afghanistan, when the vehicle in which he was riding was hit by a roadside bomb. He was assigned to Fort Lewis, Wash. He graduated from South Dade Senior High. He enlisted in 2002, inspired to join by the Sept. 11, 2001, terrorist attacks.
The soldier was close to his grandparents — his mother, Sophia Smith Carter, died in 1997 at age 32. He was one of eight children and was close to his family.
"He loved his family and really appreciated what family meant," said aunt Yalunda Evans. "He was the one who always pulled the family together."
Smith is also survived by his wife, Jamie, and two stepchildren. He is preceded in death by a brother, Samuel Smith, who was killed in a car crash earlier this year.