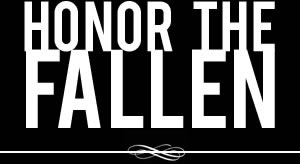 Honoring those who fought and died in Operation Enduring Freedom, Operation Iraqi Freedom and Operation New Dawn
Search Our Database
Army Staff Sgt. Eric M. Steffeney
Died February 23, 2005 Serving During Operation Iraqi Freedom
---
28, of Waterloo, Iowa; assigned to the 184th Ordnance Battalion, 52nd Ordnance Group, Fort Bragg, N.C.; killed Feb. 23 when an improvised explosive device detonated in Tuz, Iraq.
* * * * *
Waterloo soldier killed in Iraq
Associated Press
WATERLOO, Iowa — A Waterloo soldier was killed in Iraq as he worked to clear a road of land mines, his father said.
Sgt. Eric Steffeney, 28, died Wednesday when an undetected roadside mine north of Baghdad exploded, Gary Steffeney of Waterloo, said Thursday. The father said his son was checking on another nearby mine that had been intentionally detonated when the second one exploded.
Eric Steffeney served in the Explosive Ordinance Disposal unit, which finds, disarms and detonates unexploded munitions, according to the EOD's Web site.
"He was a dedicated kind of man," Gary Steffeney said. "He married his wife, who already had two kids he adopted and they had one of their own. You never would have known they weren't his kids."
Steffeney is the 22nd Iowan killed in Iraq or Afghanistan.
Gary Steffeney last saw his son more than a year ago when he came to Davenport on a security detail for a visit by President Bush.
Eric Steffeney attended West High School in Waterloo, where he played center for the football team. His father described him as a tall, stocky man who loved to hunt, fish, read and be with his friends.
He enlisted in the Army and became a paratrooper after graduating from high school early in 1996. He eventually wound up in the Army's bomb squad, his father said.
"He was a very sincere and cautious individual who wanted to learn as much as he could," said his father. "He was very concerned with his men. He had one that got hurt a while back and he would call to check on him periodically."
Eric Steffeney's second tour in Iraq would have ended in April, when he was scheduled to return to his family in North Carolina. He and his wife had recently bought a home just outside of Fort Bragg, where he was stationed.
* * * * *
Iowan killed in Iraq remembered as 'true hero'
WATERLOO, Iowa — A Fort Bragg soldier killed by a roadside bomb while on his second tour of duty in Iraq was remembered as a "true hero."
About 600 family and friends gathered for a memorial Saturday to honor the life of Sgt. Eric Steffeney, 28, a Waterloo native who died Feb. 23 when a roadside mine exploded north of Baghdad.
Steffeney was buried March 4 in North Carolina, where his wife and three children live. The Steffeneys had recently bought a home just outside Fort Bragg. Steffeney's second tour in Iraq would have ended in April, when he was scheduled to return to his family.
On Saturday, Steffeney's grin flashed over screens showing pictures of his life. He changed from a little boy with wavy blond hair, to a teen celebrating confirmation and graduation, to a man with his own blond-headed children and a job serving in the Army.
"All true heroes are first, last and always a volunteer," Maj. Gen. Evan Hultman said during the service at the Cedar Valley Community Church in Waterloo. "Eric put his life on the line for his fellow citizens. What, then, does Eric ask of us? To volunteer and seize the opportunities that we hold."
Steffeney graduated from West High School in 1996, enlisted at age 17 and first trained as a parachutist. He later joined the Explosive Ordnance Disposal Unit, which finds, disarms and detonates unexploded munitions.
Steffeney disarmed more than 50,000 pieces of unexploded ordnance, 90 missiles and several improvised explosive devices during his time in Iraq, family said.
Steffeney's list of accomplishments was somewhat intimidating to the man who later married his sister, Lori.
"I met Eric five years ago," said brother-in-law Alex Hansen. "He was probably the family member I was most nervous about meeting. We were the same age and he'd already done more things than I would ever do in my lifetime."
But Steffeney was so easygoing that Hansen forgot his nervousness, he said.
Family described Steffeney as a tall, solidly built man who loved to fish and hunt and was curious about how things worked. Hansen read letters from soldiers who served with Steffeney who said the Iowan brought a confidence and calm to the unit.
Jay Ohrt, 29, of Waterloo, said he played with Steffeney as a boy and was on the same high school football team.
"He was a happy-go-lucky guy who always held his head high," Ohrt said.
The service ended with local Amvets firing a 21-gun salute outside the church, followed by 'Taps' played on two echoing trumpets.
The Rev. Eric Sloter said he hoped Steffeney's friends and family live their lives so that God could say of them what he did of Steffeney: "Well done, my good and faithful servant."
— Associated Press
---
Waterloo stadium to get memorial for slain soldier
The Associated Press
WATERLOO, Iowa — A memorial marker will be placed at Waterloo Memorial Stadium to honor a slain soldier who once played football at the field.
The Waterloo-Cedar Falls Courier reported Friday that Sgt. Eric Steffeney would be honored with the memorial marker. The 1994 West High School graduate was killed by a roadside bomb in Iraq in February 2005. Steffeney, a 28-year-old married father of three, was close to finishing his second tour in Iraq with an Army explosives disposal unit.
The family had been living in North Carolina.
The memorial will be dedicated on Nov. 9. Steffeney's sacrifice and service also will be recognized at an assembly at West High.
Diana Hawker, a retired Waterloo school district employee, has been pushing for the memorial, which is moving ahead after several months of work. Hawker also is a friend of Eric Steffeney's mother, Annette Crowe.
"We couldn't be happier we've moved this far with it," Hawker said.
Crowe said she was grateful for Hawker's work and the efforts of others to remember her son, who stepped on an undetected bomb while defusing another explosive.
"I think it's important we recognize people who sacrificed their lives for freedom," Crowe said.
Flags for Freedom Outreach, an organization based in Lake Ozark, Mo., will manufacture the marker.
The organization made similar markers for Army Spc. Travis Vaughn, a Cedar Falls High School graduate killed in Afghanistan in 2007, and Iowa National Guard Spc. Donny Nichols, a Waverly-Shell Rock High School graduate killed in Afghanistan in 2011. The marker for Vaughn was dedicated at the high school in June, and Nichols' marker will be dedicated at Waverly-Shell Rock on Veterans Day.
Steffeney's marker will be placed at the stadium because there wasn't a suitable site at West High School.