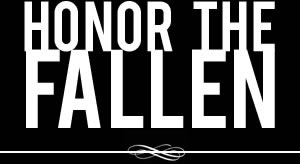 Honoring those who fought and died in Operation Enduring Freedom, Operation Iraqi Freedom and Operation New Dawn
Search Our Database
Army Staff Sgt. Eric Ross
Died February 9, 2007 Serving During Operation Iraqi Freedom
---
26, of Kenduskeag, Maine; assigned to the 1st Battalion, 12th Cavalry Regiment, 3rd Brigade Combat Team, 1st Cavalry Division, Fort Hood, Texas; died Feb. 9 in Baqubah, Iraq, of wounds suffered from an explosion during breaching operations. Also killed were Spc. Leeroy A. Camacho and Staff Sgt. Alan W. Shaw.
---
Maine native killed in combat in Iraq
The Associated Press
AUGUSTA, Maine — An Army sergeant with ties to Maine was killed Feb. 9 in combat operations in Iraq.
Eric Ross, 26, was killed in Baqubah, a city northeast of Baghdad in Iraq's Sunni Triangle, according to Gov. John Baldacci. U.S. and Iraqi forces have been battling Sunni insurgents and Shiite militias for months around Baqubah.
Ross, a Maine native, was assigned to B Company, 1-12 Combined Arms Battalion, 3rd Brigade Combat Team, of the 1st Cavalry Division. His parents live in East Corinth and Levant, near Bangor.
Baldacci called Ross a hero. He is the state's first known military death of 2007.
"He has left his friends and family too soon," Baldacci said. "We are all thankful for his dedication and mourn his sacrifice. His actions and commitment will be remembered."
Besides his parents, Ross is survived by his wife and two children. David Farmer, a spokesman for the governor's office, said he thinks Ross lived with his family in Texas.
Funeral arrangements have not been made public.
---
Maine native killed on second Iraq tour laid to rest
The Associated Press
ORONO, Maine — An Army staff sergeant who was laid to rest Feb. 21 was worried about the mission on which he died in Iraq, his young widow said.
Eric Ross, 26, told his wife that the mission in the city of Baqubah, just outside the notorious Sunni Triangle, was poorly planned.
"He was scared about it," said his widow, Allison Ross, 19, of Lisbon. That online communication was the last they had. Early the next day, Ross failed to sign onto the Internet. Hours later, an Army official arrived on her doorstep.
Gov. John Baldacci ordered flags lowered to half-staff Feb. 21 as Ross' funeral was held in the gymnasium at Orono High School, where Ross was a graduate. Burial followed afterward at Veterans' Memorial Cemetery.
Ross, who was on his second tour of duty in Iraq, was assigned to the 1st Battalion, 12th Cavalry Regiment, 3rd Brigade Combat Team, 1st Cavalry Division, based at Fort Hood, Texas.
The widow he left behind is six months pregnant. When doctors determined that Allison was carrying a boy, the couple decided to name him Gabriel Bradley.
Bradley is the name of a friend injured during Ross' first tour in Iraq.
Their faith gave them Gabriel, Allison Ross said. "It means 'Messenger of God.' "
Besides his wife and their unborn child, Eric Ross left behind a daughter, Megan, 4, and a son, Trever, 7, both from a previous relationship.
Before the funeral, Allison Ross told the Sun Journal newspaper that she knew there was a problem when the government car pulled outside her home. "We're taught that no one will come to your door unless your husband has been killed," she said.
Compounding her loss, she will bury her grandmother, Louise Mockley, on Feb. 22. Mockley, 71, died Feb. 17. Allison Ross said Mockley lost her first husband in a war. "I wanted to talk with her about how she got by," Ross said.