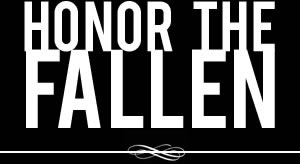 Honoring those who fought and died in Operation Enduring Freedom, Operation Iraqi Freedom and Operation New Dawn
Search Our Database
Army Staff Sgt. Eric T. Duckworth
Died October 10, 2007 Serving During Operation Iraqi Freedom
---
26, of Plano, Texas; assigned to the 759th Military Police Battalion, 89th Military Police Brigade, Fort Carson, Colo.; died Oct. 10 in Baghdad of wounds sustained when an improvised explosive device detonated near his vehicle.
---
Military police unit remembers slain soldier
The Associated Press
FORT CARSON, Colo. — There was nothing distant about the mourning at the memorial for Staff Sgt. Eric Duckworth, killed last month in Iraq.
His unit, the 759th Military Police Battalion, returned home shortly after his death.
Friends said they will always remember Duckworth for an infectious smile, especially when he talked of his beloved wife, Sonya, and his children, Madison, Michael and Kaylynn, The Gazette reported.
"I loved Eric and am devastated by his loss," Capt. Mike Ducharme said at a memorial Nov. 16 at this mountain post. "He is one of the most respected soldiers any of us have ever met."
Scores of members of his unit were present to remember Duckworth. Many couldn't hold back the tears.
Battalion Command Sgt. Maj. John Coleman said Duckworth never forgot to check vehicles before he went out on one of the 18,000 missions his unit participated in during their 15-month tour. "Then you would hear that phrase, " 'Let's ride,' and I knew all would be well," Coleman said in a eulogy.
The eight-year Army veteran was a squad leader, and his job was to keep others safe. He and his battalion also were teaching the Iraqi police how to do their job.
Duckworth was exceptionally good at his job, said Lt. Col. Chad McRee of the 26-year-old native of Plano, Texas, who was killed in a Baghdad bombing three weeks before he was to return home.
"Words cannot begin to describe how sorry I feel. It wasn't supposed to turn out this way," said McRee.
It was the sense of family surrounding Duckworth that brought out so many tears Nov. 16, McRee said after the service.
"It's a terrible position to be in," said McRee in a halting voice. "When you lose one soldier you take it very personal."
Fort Carson has lost 222. Unofficially, as of Nov. 16, he was among 3,867 members of the U.S. military killed in Iraq.