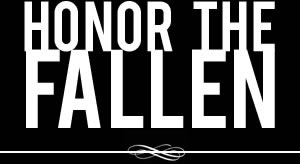 Honoring those who fought and died in Operation Enduring Freedom, Operation Iraqi Freedom and Operation New Dawn
Search Our Database
Army Staff Sgt. Esau G. Patterson Jr.
Died April 29, 2004 Serving During Operation Iraqi Freedom
---
25, of Ridgeland, S.C.; assigned to 4th Battalion, 27th Field Artillery Regiment, 1st Armored Division, Baumholder, Germany; one of eight soldiers killed April 29 by a car bomb as his unit was doing a dismounted improvised-explosive device-sweep in Baghdad.
---
Ridgeland soldier remembered fondly
Associated Press
RIDGELAND, S.C. — About 500 people remembered Esau G. Patterson as a brave soldier, a smiling son and a role model for young people everywhere.
Patterson, a 25-year-old Army staff sergeant, was killed in Iraq with seven others on April 29. He was eulogized and laid to rest on May 10, his birthday.
"Ever since my son was a little boy," Esau Patterson Sr. said in The Carolina Morning News, "I've enjoyed the smiles that came off his face. Everyday he surprised me. He was respectable, to his parents and all parents. He made me proud."
At Patterson's gravesite, state Sen. Clementa Pinckney, D-Ridgeland, gave a short prayer, thanking God "for our dear soldier."
Jasper County School District board member Kathleen Snooks presented the family with a resolution of support. She said Patterson was "a former student of ours who leaves behind a heritage of honor."
People traveled from throughout the country to honor Patterson. His cousin, Roger Patterson, was down from New York. He says he's proud to tell people he knows that "my family member was fighting for our country."
Janie Johnson, whose husband, Angelo, was stationed with Patterson in Hawaii, remembered Patterson as a "model for young people."
Patterson's funeral was a full military ceremony, with an airborne unit from the 3rd Infantry Division at Fort Stewart, Ga., carrying the casket, folding the U.S. flag and presenting it to the family, and performing a 21-gun salute.
A choir from Patterson's high school, Jasper County, performed during the funeral at Mount Carmel Baptist Center.
Patterson is survived by his wife, Kisha, his daughter, Kesauna, and his son, Kaven.