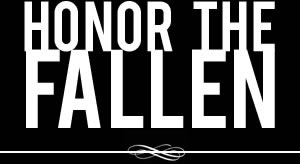 Honoring those who fought and died in Operation Enduring Freedom, Operation Iraqi Freedom and Operation New Dawn
Search Our Database
Army Staff Sgt. Esau S.A. Gonzales
Died May 3, 2010 Serving During Operation Iraqi Freedom
---
30, of White Deer, Texas; assigned to the 38th Explosive Ordnance Disposal Company, Fort Stewart, Ga.; died May 3 in Mosul, Iraq, of injuries sustained from a non-combat related incident.
---
'Funny, witty, ornery, mischievous'
The Associated Press
Esau Gonzales was a charmer and a people-magnet. He drew all sorts into his orbit: the relatives who filled up nine rows at his funeral, the childhood friends who put miniature skateboards on his casket to honor his hobby, and his kids, Ava and Samuel, for whom he turned the backyard into a makeshift water park.
"Esau was funny, witty, ornery, mischievous," retired Col. Clayton Hoffman said, "but God gave him the ability to love and to empathize with others."
The military said only that the 30-year-old from White Deer, Texas, died May 3 in Mosul, Iraq, of a chest wound not related to combat. He was on his third tour of duty and was assigned to Fort Stewart, Ga.
He graduated in 1998 from Panhandle High School. He served with the Navy before joining the Army and volunteering to serve overseas, said Sherry Dougwright, whose son was friends with Gonzales.
He was "an old soul and a small-town Mama's boy" who enjoyed funny movies, historical books and collecting coins, according to his obituary. He also loved riding motorcycles and working on cars.
Other survivors include his wife, Melissa; his parents, Atanacio Gonzales and Sandra Lanier; and two sisters and a stepbrother.