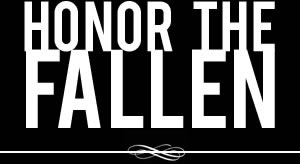 Honoring those who fought and died in Operation Enduring Freedom, Operation Iraqi Freedom and Operation New Dawn
Search Our Database
Army Staff Sgt. Frank Tiai
Died July 17, 2005 Serving During Operation Iraqi Freedom
---
45, of Pago Pago, American Samoa; assigned to the 100th Battalion, 442nd Infantry, Army Reserve, Fort Shafter, Hawaii; killed July 17 when an improvised explosive device detonated near his position in Baghdad.
---
Soldier from American Samoa killed in Iraq
Associated Press
HONOLULU — Staff Sgt. Frank Tiai, a U.S. Army reservist from American Samoa, has become the first member of the 100th Battalion, 442nd Infantry to be killed in Iraq, military officials at Fort Shafter said Monday.
Tiai, 45, who was to return home to the U.S. territory this week on two weeks leave, was killed Sunday in Baghdad when a homemade bomb exploded beneath his vehicle, the Pentagon said.
Tiai, a member of Company C who had more than 20 years of service with the battalion, deployed to Iraq in January. He was the fourth member of the 29th Brigade Combat Team to be killed in Iraq.
Tiai was "the first reservist from American Samoa to die from this terrible conflict," American Samoa's delegate to Congress, Rep. Eni H. Faleomavaega, said in Washington.
"This is certainly, again, a sad day for American Samoa," he said. "This is the sixth Samoan soldier to die as a result of the war in Iraq."
American Samoa Gov. Togiola Tulafono went to the family home in Pago Pago on Sunday to extend his condolences.
Tiai had served in the U.S. Army before returning home in 1999. He then became a police officer and was assigned to the Territorial Correctional Facility.
Tiai is survived by his wife, Talosaga Tiai, a 19-year-old son and a 6-year-old daughter.