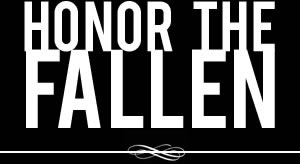 Honoring those who fought and died in Operation Enduring Freedom, Operation Iraqi Freedom and Operation New Dawn
Search Our Database
Army Staff Sgt. Frederick L. Miller Jr.
Died September 20, 2003 Serving During Operation Iraqi Freedom
---
27, of Hagerstown, Ind.; assigned to Troop K, 3rd Squadron, 3rd Armored Cavalry Regiment, Fort Carson, Colo.; killed while on security patrol Sept. 20 in Ramadi, Iraq. His vehicle was hit by an improvised explosive device.
---
Staff Sgt. Frederick L. Miller Jr. was going to be a dad for a third time. His wife, Jamie, told him the good news — that daughters Haley and Sierra would be getting a brother in December — after he had been sent overseas.
Miller, 27, of Hagerstown, Ind., died Sept. 20 in an explosion while on patrol outside Ramadi, Iraq. He was stationed at Fort Carson. Miller joined the Army after graduating from high school in 1994. He re-enlisted after the 2001 terrorist attacks, said his mother, Anne Miller.
"He had a job to do, and that's what he was going to do," she said. "I tried to talk him out of it, but he wouldn't."
Jolene Miller said her brother was enthusiastic about his Army service, but that his tone had changed in an e-mail she received from him shortly before he was killed.
"He said things were getting worse out there," she said, "and that he was scared."
— Associated Press
---
Sergeant remembered as good soldier, husband, friend
Associated Press
FREEHOLD, N.J. — Frederick Miller had completed one tour of duty in the Army and had already been honorably discharged when the terrorist attacks of Sept. 11, 2001, took place.
The events of that day inspired the New Jersey native to join the military again so that he could do his part.
"This patriot could not just stand by and watch," Brig. Gen. Michael Mazzucchi said Monday.
The Army staff sergeant was remembered at a solemn funeral service as a good soldier, friend and husband. Miller, 27, was killed Sept. 20 while on a security patrol in Iraq. He attended high school in Richmond, Ind., after moving there as a teenager in the early 1990s.
"He gave the ultimate sacrifice while liberating Iraq," said Mazzucchi, who is stationed at Fort Monmouth.
During the service, Miller was posthumously awarded the Bronze Star, Purple Heart and Meritorious Service medals.
Miller's service record was read aloud, and then Mazzucchi knelt on one knee to present the medals to Miller's widow, Jamie. She is expecting the couple's third child in December. They also had two daughters.
Army officers and Freehold police stood at attention and saluted as Miller's flag-draped coffin was carried into the brisk morning air by a military honor guard.
He was buried with military honors at the Brig. Gen. William C. Doyle Memorial Veterans Cemetery in Arneytown. "Taps" was played, and soldiers fired a salute at the graveside ceremony.
Miller was killed while traveling in a Humvee on a highway in Ramadi. A homemade bomb exploded near the vehicle in which he was a passenger.
"A life we loved has been torn from us," the Rev. Myrna Bethke told mourners.
Bethke told Miller's family and friends that the soldier's death was a reminder that faraway events can have a terrible impact.
"We have found that what happens in one place does indeed affect us all," she said.
The minister told them to celebrate Miller's life even as they go through grief.
Pictures of Miller with his loved ones and some showing him during his military career were on display in the funeral home. A wreath of red and white carnations in the shape of a U.S. flag lay near the casket.
Family members recalled him as a fun-loving man who liked to spend time outdoors with his family.
Miller was based at Fort Carson, Colo., before being sent to Iraq in April. Jamie Miller also served in the Army, and the couple were stationed together in Bosnia.
Miller was born in Jackson Township, N.J., and attended school there before moving to Indiana with his parents, two brothers and sister as a teenager.