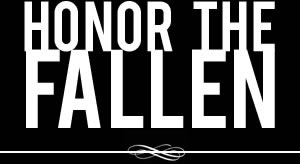 Honoring those who fought and died in Operation Enduring Freedom, Operation Iraqi Freedom and Operation New Dawn
Search Our Database
Army Staff Sgt. Gary L. Woods Jr.
Died April 10, 2009 Serving During Operation Iraqi Freedom
---
24, of Lebanon Junction, Ky.; assigned to the 1st Battalion, 67th Armor Regiment, 2nd Brigade Combat Team, 4th Infantry Division, Fort Carson, Colo.; died April 10 in Mosul, Iraq, when his vehicle was struck by a suicide bomber. Also killed were Sgt. 1st Class Bryan E. Hall, Sgt. Edward W. Forrest Jr., Cpl. Jason G. Pautsch and Pfc. Bryce E. Gautier.
---
100 attend Woods' funeral
The Associated Press
SHEPHERDSVILLE, Ky. — More than 100 people gathered for a funeral for a Kentucky soldier killed in Iraq.
The funeral April 19 for Army Staff Sgt. Gary Lee Woods of Lebanon Junction was held at Bullitt Central High School, his alma mater.
WHAS11 reported the 24-year-old soldier's body was escorted April 16 from Fort Knox to a funeral home in Shepherdsville.
The Pentagon said Woods and four other soldiers were killed April 10 when a suicide bomber detonated a ton of explosives near a police headquarters in the northern city of Mosul.
---
Soldier brought instruments everywhere, even Iraq
The Associated Press
Patrick Keller, who served with Gary L. Woods Jr. in Iraq, remembered him as a fine soldier who cracked jokes to break up the most tense situations and also for Woods' love of music.
Woods' musical instruments "always cluttered his area and his house, and seemed to follow him wherever he went," Keller said.
"I remember on more than one occasion he'd be busting out his acoustic guitar in Iraq and entertaining the rest of us. We used to joke around and tell him that he should release an album entitled 'Talifar Unplugged,' " referring to an Iraqi town.
Woods, 24, of Lebanon Junction, Ky., died April 10 when his vehicle was struck by an explosive in Mosul. He was assigned to Fort Carson.
Sister-in-law MaRanda Green said she and Woods would combine to give her sister Christy, Woods' wife, a hard time, leading Christy to say, "Oh Lord, I've married my sister in guy form."
Green told of when the family was snowed in one Christmas, and Woods volunteered to shovel out all the cars.
"That little turkey had shoveled all the snow behind my Jetta," she said. "I was the only one who couldn't get out. He laughed and he laughed and then he left me there."