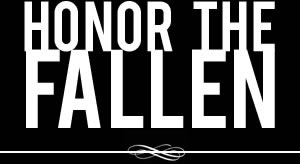 Honoring those who fought and died in Operation Enduring Freedom, Operation Iraqi Freedom and Operation New Dawn
Search Our Database
Army Staff Sgt. Jacob M. Thompson
Died August 6, 2007 Serving During Operation Iraqi Freedom
---
26, of North Mankato, Minn.; assigned to 1st Battalion, 23rd Infantry Regiment, 3rd Brigade, 2nd Infantry Division (Stryker Brigade Combat Team), Fort Lewis, Wash.; died Aug. 6 in Baqubah, Iraq, of wounds sustained from an improvised explosive device. Also killed were Sgt. Nicholas A. Gummersall, Cpl. Juan M. Alcantara and Cpl. Kareem R. Khan.
---
Soldier from North Mankato killed in Iraq
The Associated Press
NORTH MANKATO, Minn. — A soldier from North Mankato who was scheduled to return to the U.S. next month was killed in Iraq, his family said August 7.
Army Staff Sgt. Jacob Thompson, 26, and two other soldiers were killed August 6 when a bomb exploded while they were searching a house in Baqubah, according to the soldier's father, Charlie Thompson. He said Jacob Thompson worked with a Stryker unit that searched out targets before calling in other forces.
Strykers are tank-like machines that are heavily equipped with electronics but have less fire power than tanks.
Thompson's first deployment to Iraq lasted from November 2004 to October 2005. He spent much of that time in urban combat missions in Mosul and suffered minor injuries in a bomb explosion.
This time around, he was slated to return to Fort Lewis near Tacoma, Wash., in May but his unit was one of several that were extended for three months to support a surge of U.S. troops in Iraq, his father said. Jacob Thompson told his family he would be traveling to Kuwait before returning to Fort Lewis around Sept. 13.
"I could tell he was concerned about Baqubah," Charlie Thompson said. "I honestly believe he was afraid something was coming just because of a lot of the things he said."
Jacob Thompson, who graduated from Mankato West High School in 1999, still lived at the home in which he grew up with his parents and two older brothers. He was an avid fisherman who fished close to home or in far-off places like Canada and the Gulf of Mexico.
When he re-enlisted for his second tour, Thompson and his parents knew he'd be in greater danger, his father said. "This might be the year we get the telephone call," Charlie Thompson recalled saying to his wife.
But his son was steadfast in his desire to return to Iraq.
In between tours, he brought back CDs with such images as soldiers playing with Iraqi children, children going to school and women running businesses. "He told us, 'Mom, Dad, you have no idea all the good that's happening,' " Thompson said.
Asked to describe the pride he felt toward his son, Thompson said: "He's my hero."
---
Fallen soldier returned to North Mankato
The Associated Press
NORTH MANKATO, Minn. — A fallen Minnesota soldier returned home to North Mankato on Aug. 14.
A chartered jet carrying the coffin of Staff Sgt. Jacob Thompson, 26, at the Mankato airport, where family and friends gathered on the tarmac as a military honor guard carried his coffin to a waiting hearse.
The hearse was then escorted across town by police and fire vehicles, as well as Patriot Guard motorcycle riders. The procession paused briefly at Thompson's boyhood home while his father got out of the trailing car, opened the door of the hearse, and put his hand on the coffin.
Thompson was killed in Baqubah, Iraq, on Aug. 6 when a bomb exploded while his unit was searching a house.
Visitation for Thompson is from 5 to 9 p.m. Aug. 16 and from 11 a.m. to 8 p.m. Aug. 17 at St. John the Baptist Catholic Church in Mankato. His funeral is scheduled for 10:30 a.m. Aug. 18 at the church.
Thompson was the 62nd person with strong Minnesota ties to die in connection with the wars in Iraq and Afghanistan