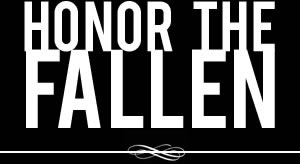 Honoring those who fought and died in Operation Enduring Freedom, Operation Iraqi Freedom and Operation New Dawn
Search Our Database
Army Staff Sgt. Jamie L. Huggins
Died October 26, 2003 Serving During Operation Iraqi Freedom
---
26, of Hume, Mo.; assigned to C Company, 2nd Battalion, 325th Airborne Infantry Regiment, 82nd Airborne Division, Fort Bragg, N.C.; killed while on patrol Oct. 26 when his vehicle was hit with an improvised explosive device in Baghdad.
---
Paratrooper dies in roadside bombing
Associated Press
FORT BRAGG, N.C. — Staff Sgt. Jamie Huggins left for Iraq with the 82nd Airborne the same week his first child was born in March.
It would be the only time he'd see his daughter, his wife, Marissa Danielle Huggins, told The Fayetteville Observer on Oct. 28.
Huggins was killed Oct. 26 in Baghdad when his vehicle was hit by a roadside bomb, the Department of Defense said. He was a squad leader with Charlie Company, 2nd Battalion, 325th Airborne Infantry Regiment.
Huggins, a native of Hume, Mo., was 26.
Marissa Danielle Huggins — who goes by Danielle — said that her husband was supposed to return to the United States in November to move to Fort Benning, Ga. He was going to join the 75th Ranger Regiment.
"I could not have asked for a better husband," she said. Danielle Huggins said her husband was a family man, dedicated to her and their daughter, Mallory.
He was also proud to be a soldier.
"Part of him wanted to go over to Iraq to help, but part of him didn't want to leave me and his daughter," she said.
When she talked to her husband in Iraq, Huggins would ask him why the United States had to be there. She said he told her that U.S. forces were making progress and doing good things.
Huggins joined the Army in May 1997. Danielle Huggins said he joined to earn money for college and see the world.
"He wanted to better himself," she said.
Huggins earned his Ranger tab in January 2002 and his Combat Infantryman Badge while in Iraq. Huggins was one of two paratroopers killed in the attack. Pvt. Joseph R. Guerrera, who was 20, also died.
Huggins will receive the Bronze Star and the Purple Heart posthumously. A memorial service at Arlington National Cemetery is being planned.
Huggins is the 15th paratrooper from the 82nd killed in Iraq. All the paratroopers from the 82nd have been killed since May 1, when President Bush declared the end of major combat operations in Iraq.