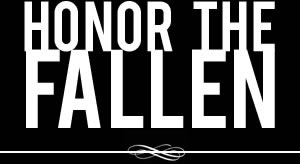 Honoring those who fought and died in Operation Enduring Freedom, Operation Iraqi Freedom and Operation New Dawn
Search Our Database
Army Staff Sgt. Jason A. Benford
Died September 27, 2005 Serving During Operation Iraqi Freedom
---
30, of Toledo, Ohio; assigned to the 2nd Battalion, 69th Armor Regiment, 3rd Brigade, 3rd Infantry Division, Fort Benning, Ga.; killed Sept. 27 when his patrol was attacked by enemy forces using small-arms fire in Ramadi, Iraq.
* * * * *
Soldier's wife remembers him as "even-toned"
Associated Press
There were two things that Jason A. Benford loved: his wife and Ohio State football. On Jan. 3, 2003 — his wedding anniversary and the night of OSU's championship game against Miami — he had to choose.
Luckily, his wife ate quickly and the game went into overtime.
"He took me out to dinner, but he was looking at his watch the whole time," Kim Benford said. "He lived in Georgia, but he was always a Buckeye."
Benford, 30, of Toledo, Ohio, was killed Sept. 27 by small-arms fire in Ramadi. He was assigned to Fort Benning.
"He's always been a special, special person, so even-toned. He'd handle all types of situations and not even break a sweat," his wife said.
Benford, who graduated high school in 1993, took classes at the University of Toledo but decided he wasn't quite ready for school and joined the Army in 1994, staying for 11 years.
He met his wife while stationed at Fort Benning, near her hometown. They were married in January 1998. "My mother had told me not to date soldiers," she said, laughing.
"But I did and married him."
He also is survived by 10-year-old Lane and 4-year-old Jacob.
* * * * *
Fort Benning soldier killed by sniper in Iraq
Associated Press
ATLANTA — A Fort Benning soldier was killed in Iraq when a sniper shot him while he was on patrol, family members said.
Staff Sgt. Jason Benford, 30, of Fort Benning's 2nd Battalion, 69th Infantry Regiment, was killed in Ramadi, Iraq, said his wife, Kimberly Benford.
Benford said military officials notified her that he husband was killed on Tuesday.
Benford, a native of Toledo, Ohio, had been with the Army 11 years and was on his second tour in Iraq.
"He'd told me it was absolutely a different ball game out there compared to Baqouba," Kimberly Benford said. Her husband's unit was sent to Ramadi from Baqouba in late July.
Funeral services are pending. His battalion plans a memorial service next week.
Survivors include his two children, Lane and Jacob; his mother, Mary Benford of Sarasota, Fla; and his brother, John Benford of Pensacola, Fla.