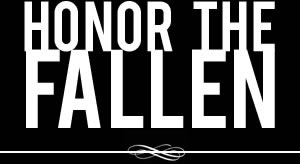 Honoring those who fought and died in Operation Enduring Freedom, Operation Iraqi Freedom and Operation New Dawn
Search Our Database
Army Staff Sgt. Jason W. Montefering
Died July 24, 2005 Serving During Operation Iraqi Freedom
---
27, of Parkston, S.D.; assigned to 3rd Squadron, 3rd Armored Cavalry Regiment, Fort Carson, Colo.; killed July 24 when an improvised explosive device detonated near his Bradley fighting vehicle in Baghdad. Also killed were Spc. Ernest W. Dallas Jr., Sgt. Milton M. Monzon Jr., and Pfc. Ramon A. Villatoro Jr.
---
Family confirms death of S.D. soldier
Associated Press
SIOUX FALLS, S.D. — Family members confirmed that a South Dakota soldier, Staff Sgt. Jason Montefering, has died in Iraq.
Montefering, 27, of Parkston, was on his second tour of duty in Iraq. Family members said Tuesday that he was killed Sunday in a roadside bomb blast.
His mother, Lorraine Montefering, said her son had been scheduled for a break from duty early next month.
"He was looking forward to coming back here," she said. "He loved farm life. He loved coming here and spending time."
His priest, the Rev. Bob Krantz, said Montefering was a quiet man who preferred the background. "He was pretty quiet. His presence told you he was military," Krantz said.
Krantz remembered seeing Montefering at church often and said the family spoke with him just last week.
"He was talking about his next leave, hoping it was a couple weeks from now. He was hoping to be back here to visit, and obviously for his family those would be big times," Krantz said.
Montefering graduated from Parkston High School in 1997. Joseph Kollmann, the school principal, said Montefering was a good student.
"He never had any discipline problems, and he was always real polite and courteous," Kollmann said.
"He worked for me in high school," said John Murtha, owner of Murtha Repair in Parkston.
"He would sweep up and then help the mechanics. All of the guys liked working with him. He was a real good kid," Murtha said.
"He was somebody that if you told him to be there at 8:00, he'd be there. Sometimes, he'd be waiting on us. He wasn't afraid to get in there and get dirty with the rest of us. He'd help out no matter what."
Montefering is the 11th South Dakotan or soldier from a South Dakota unit to be killed during the Iraq war.