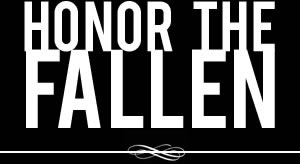 Honoring those who fought and died in Operation Enduring Freedom, Operation Iraqi Freedom and Operation New Dawn
Search Our Database
Army Staff Sgt. Jeremy A. Brown
Died July 3, 2005 Serving During Operation Iraqi Freedom
---
26, of Mabscott, W.Va.; assigned to the 66th Military Intelligence Company, 3rd Armored Cavalry Regiment, Fort Carson, Colo.; died July 3 in Mosul, Iraq, of injuries sustained earlier that day when the Humvee in which he was riding accidentally rolled over in Tal Afar, Iraq.
---
Soldier killed while on second tour in Iraq
Associated Press
CHARLESTON, W.Va. — A West Virginia soldier from the Fort Carson, Colo.-based 3rd Armored Cavalry Regiment has died from injuries he suffered when a Humvee rolled over.
Staff Sgt. Jeremy A. Brown, 26, of Mabscott died Sunday in Mosul, according to the U.S. Army.
He was assigned to the 66th Military Intelligence Company of the 3rd Armored Cavalry. At least 57 soldiers from his post in Colorado Springs, Colo., have died in Iraq. Another 68 soldiers from the 2nd Brigade Combat Team, which will move to Fort Carson when its current tour in Iraq is over, have died there.
Teresa Brown said Tuesday that her son was riding in the gunner's position on the Humvee and was killed instantly when it rolled on top of him and crushed him.
"We don't know how it flipped," Teresa Brown said. "Everyone says that a staff sergeant isn't supposed to be a gunner but Jeremy would have taken over any job and done it if his men were sick or injured."
As Brown was preparing to leave for his second tour of duty in Iraq, he told his mother that he had a responsibility to the younger soldiers who would see war for the first time.
"He said, 'I have to go. I have to,"' she said. "He said, 'Mom, I don't know if you realize this or not, but there are 18- and 19-year-old kids who are going to be scared. I'm a veteran."'
Brown was in Iraq for most of 2003 and part of 2004, then came back to the United States for a year. He returned to Iraq in February. Brown's mother said he was scheduled to leave the military in October 2006.
As strongly as Jeremy Brown wanted to join the military as a teenager fresh out of Woodrow Wilson High School in Beckley, he wanted to leave it next year to be a dad, according to his family. He met his wife, Rosemary, also an Iraq veteran, in Korea. They were married in January 2003, before his first tour in Iraq.
Tuesday was the day the couple were supposed to close on their new home in Fredericksburg, Va. His son from a previous relationship lives in Ohio with his mother.
Army officials visited Teresa Brown's home Monday morning to deliver the news as family members were gathering for Independence Day events. The Fourth of July is changed forever, she said.
"It was shocking ... one of those things you never want to deal with." She said she was comforted to know he didn't suffer. "He would have never wanted to be captured or shot or come back home missing limbs."
Brown also is survived by two brothers, including a twin, Jason.
Jason Brown said he encouraged his brother to stay in the military for another 10 years so he could retire and move on to another career.
"He told me that if it wasn't for the time away from his son he wouldn't mind spending time over there. He felt like he was doing some good over there," Jason Brown said.
Brown's body will be returned to Raleigh County for burial, his mother said.