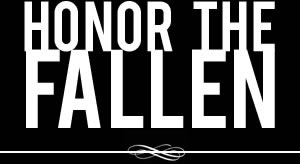 Honoring those who fought and died in Operation Enduring Freedom, Operation Iraqi Freedom and Operation New Dawn
Search Our Database
Army Staff Sgt. Jerome Lemon
Died October 27, 2004 Serving During Operation Iraqi Freedom
---
42, of North Charleston, S.C.; assigned to the 1052nd Transportation Company, South Carolina Army National Guard, Kingstree, S.C.; killed Oct. 27 when a vehicle-borne improvised explosive device detonated near his military vehicle in Balad, Iraq.
---
S.C. state trooper killed in Iraq ambush
Associated Press
FLORENCE, S.C. — Staff Sgt. Jerome Lemon, a South Carolina state trooper, has died in the war in Iraq, family and friends said Thursday.
Lemon, 42, was a convoy commander with the Army National Guard's Kingstree-based 1052nd Transportation Company. He was killed when his convoy was ambushed Wednesday morning.
"This is just another terrible loss, another reminder of what a horrible war we're fighting over there, another hero who's fallen for our country," longtime friend Rep. Douglas Jennings, D-Bennettsville, said.
The two met in the early 1980s when Jennings worked as a prosecutor in the 4th Circuit Solicitor's Office and Lemon was a Marlboro County sheriff's deputy.
When Lemon applied to the South Carolina Highway Patrol in 1990, Jennings was one of the people he sought out for a letter of recommendation.
"Jerome was a wonderful person, and his lifelong dream was to serve his community as a law enforcement officer and he was living out that dream," Jennings said. "He was so excited when he got the chance to be a trooper."
Lemon's brother, Society Hill Police Chief Charles Lemon, also is serving in Iraq. He is expected to return home this weekend to be with his family.
"I think Jerome was definitely the type of person who, when his time did come, would not have thought of a better way to go," said Highway Patrol 1st Sgt. Greg Caulder, who graduated with Lemon from the patrol academy in 1990. "He died doing what he loved to do, what he was trained to do, and that was protecting his country. I think that if he were here, he would tell you as much."
---
S.C. soldier killed in Iraq remembered
BENNETTSVILLE, S.C. — Staff Sgt. Jerome Lemon was remembered as a compassionate man who contributed a life of service.
The 42-year-old, a member of a Kingstree-based Army National Guard unit, was killed Oct. 28 in Iraq when his convoy was ambushed by Iraqi insurgents.
Friends, family, law enforcement and military officers attended a memorial service near Bennettsville on Saturday for the Marlboro County native.
"Staff Sgt. Lemon was a man of spirit and commitment — he stood for freedom and democracy," said South Carolina Adjutant General Stan Spears. He called Lemon a "very compassionate man with an infectious smile."
Rep. Doug Jennings, D-Bennettsville, said Lemon was a friend whose life of service should be used as an example to others.
"Marlboro County is proud of Jerome. Today life goes on for him in another world ... he's given us his all," said Jennings.
Lemon had served with the state Highway Patrol after stints with the Marlboro and Darlington county sheriff's offices and the Hartsville and Cheraw police departments.
Spears presented posthumous Bronze Star, Purple Heart and Good Conduct medals to Lemon's widow and mother.
— Associated Press