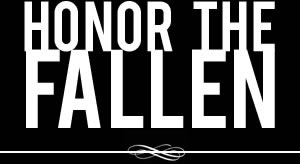 Honoring those who fought and died in Operation Enduring Freedom, Operation Iraqi Freedom and Operation New Dawn
Search Our Database
Army Staff Sgt. Jerry L. Bonifacio Jr.
Died October 10, 2005 Serving During Operation Iraqi Freedom
---
28, of Vacaville, Calif.; assigned to the 1st Battalion, 184th Infantry Regiment, California Army National Guard, Dublin, Calif., killed on Oct. 10 when a vehicle-borne improvised explosive device detonated near his checkpoint in Baghdad.
---
Vacaville soldier died protecting Green Zone
Associated Press
VACAVILLE, Calif. — A 28-year-old soldier from Vacaville died this week in Iraq when a car bomb detonated near his checkpoint.
Army Staff Sgt. Jerry L. Bonifacio Jr. died Monday while protecting the Green Zone, a fortification in Baghdad designed to keep U.S. officials safe.
Bonifacio, who also worked at a Martinez refinery, had only three months remaining on his deployment to Iraq. He was engaged to Michelle Baptiste, who shared an apartment in Vacaville with Bonifacio.
Hearing the news was "numbing," Baptiste told The Reporter of Vacaville.
"They read it off a paper. It was really cold. Like they do it all the time," she said. "Everyone just says they feel numb. It doesn't seem real."
Bonifacio was remembered for his love of comic books and heavy metal concerts, attending concerts of some his favorite bands — Dio, Poison, Motley Crue and Iron Maiden — with Baptiste.
Bonifacio was originally scheduled to finish his enlistment with the National Guard's 1st Battalion, 184th Infantry Regiment, in Dublin, last October. His enlistment was extended so he could go to Iraq in December 2004, but he kept his feelings about the war to himself.
"He never really talked about it," said his mother, Anna Bonifacio. "Last time he was on leave he said he had enlisted for another five years."
Bonifacio, who was raised in Vacaville, is survived by his parents Jerry and Anna, younger sister, Esther, and younger brother, John.