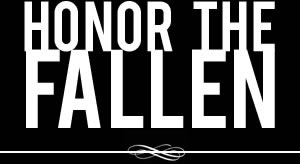 Honoring those who fought and died in Operation Enduring Freedom, Operation Iraqi Freedom and Operation New Dawn
Search Our Database
Army Staff Sgt. Jesse G. Clowers Jr.
Died August 12, 2007 Serving During Operation Enduring Freedom
---
27, of Herndon, Va.; assigned to the 2nd Battalion, 7th Special Forces Group, Fort Bragg, N.C.; died Aug. 12 in Kuzkalakhel, Afghanistan, of wounds sustained when an improvised explosive device detonated near his vehicle. Also killed were Sgt. Charles B. Kitowski III and Sgt. 1st Class Jeffrey D. Kettle.
---
6 Bragg-based soldiers die in Afghanistan, Iraq since Friday
The Associated Press
FORT BRAGG, N.C. — Six soldiers based in North Carolina died in the Middle East over past few days, two in non-combat accidents and four from injuries inflicted by bombs, military officials said Monday.
Three were members of the 82nd Airborne Division, two were members of the 7th Special Forces Group and one was assigned to a unit of the U.S. Army Civil Affairs and Psychological Operations Command (Airborne), all based at Fort Bragg.
Sgt. Joan Duran, 24, of Boston's Roxbury neighborhood, died Friday in a non-combat incident in Iraq. Military officials said in a news release that the incident is under investigation.
Duran was a supply sergeant assigned to the 5th Squadron, 73rd Cavalry Regiment, who joined the Army in November 2002 and reported to the 82nd in May 2003, a unit spokesman said.
Friends told The Boston Globe that Duran — in his second Iraq tour — planned to come home in the fall and become a college math teacher. He was born in the Dominican Republic and moved to the Boston area as a toddler, growing into a straight-A student who won honors for football and track before graduating from Boston Latin Academy in 2003.
"He was a hero. He always had passion for everything he did," his childhood friend, 26-year-old Remy Pena, told the Globe. "Whether it was tennis, carpentry or cooking, he was always the best."
Pfc. Jordan Goode, 21, of Kalamazoo, Mich., was driving the first vehicle in a five-truck convoy when he was killed by a bomb that exploded under his truck Saturday in Afghanistan, his mother told The Associated Press. The Department of Defense said Monday that Goode was wounded in Zormont.
Jordan Goode graduated from New City High School in 2004 and enlisted in the Army a short time later. His mother said he often used a Web cam his family bought him to stay in touch after he shipped out for Afghanistan in January. Their last conversation was early last week.
"I asked if he was ready to come home and he said, 'Yeah.' He wanted to be out of his boots," Sheri Goode said. "Jordan said he was so tired of being in his boots."
Pvt. Alan J. Austin, 21, of Houston; Sgt. Charles B. Kitowski III, 31, of the Dallas suburb of Farmers Branch; Sgt. 1st Class Jeffrey D. Kettle, 31, of Madill, Okla.; and Staff Sgt. Jesse G. Clowers Jr., 27, of Herndon, Va., died Sunday in Afghanistan.
Clowers, Kettle and Kitowski died in Nangarhar Province when an improvised explosive device detonated near their vehicle.
Clowers and Kettle were both part of the 2nd Battalion, 7th Special Forces Group.
Joel Kettle, Kettle's uncle, said military service runs in the family, and that his nephew was on his fourth tour of duty overseas. Jeffrey Kettle's parents, Ronald and Cindy, live in Saudi Arabia, where Ronald Kettle works for a chemical company, Joel Kettle said.
Jeffrey Kettle loved the outdoors and would hunt squirrels when he visited his uncle.
"He was a fun-loving kid growing up," said Joel Kettle, adding that his nephew grew up in Texas City, Texas. "It really surprised me and made me feel proud when he joined the Army and excelled."
Clowers was sent overseas in March, when his wife, Kaytie, was seven months pregnant with their second child, Clowers' sister Nikki told the Roanoke Times. His homecoming in September would be his first chance to meet his newborn daughter, Danielle.
"He was definitely counting down the days," Nikki Clowers said. "Almost every e-mail he sent us, he was talking about how much he was looking forward to hugging his wife and playing with his son and meeting his baby girl.
Kitowski was assigned to the 345th Psychological Operations Company, 2nd Psychological Operations Group, U.S. Army Civil Affairs and Psychological Operations Command (Airborne).
"Charles died doing what he felt duty bound to do. Please remember his life, his happy memories, his favorite expressions or advice he ever offered," his family said in a statement.
Austin died of injuries from a non-combat accident. He was assigned to the 82nd Airborne's 782nd Brigade Support Battalion, 4th Brigade Combat Team.
His mother, Rhonda Austin, said her son loved cooking, dancing, parades and mariachi music, and was a devoted son and brother.
"Alan was a courageous man of God. My comfort lies in my faith and knowing that he is with God," she said in a statement.
All four combat brigades from the 82nd Airborne Division are deployed. Three brigades are in Iraq; the 82nd Airborne's headquarters and its 4th Brigade Combat Team are in Afghanistan.
More than 70 soldiers from Fort Bragg have been killed in Afghanistan and Iraq this year, making 2007 one of the costliest years since the wars in Iraq and Afghanistan started.
..........
Associated Press Writer Corey Williams contributed to this report from Detroit.