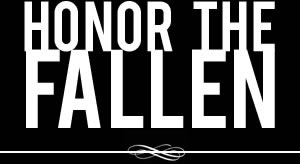 Honoring those who fought and died in Operation Enduring Freedom, Operation Iraqi Freedom and Operation New Dawn
Search Our Database
Army Staff Sgt. Joe N. Wilson
Died November 2, 2003 Serving During Operation Iraqi Freedom
---
30, of Crystal Springs, Miss.; assigned to Alpha Battery, 2nd Battalion, 5th Field Artillery Regiment, 3rd Corps Artillery, Fort Sill, Okla.; killed Nov. 2 in an attack on a CH-47 Chinook helicopter near Fallujah, Iraq.
---
Ohio serviceman says Mississippi soldier who died in Iraq saved his life
Associated Press
JACKSON, Miss. — An Ohio serviceman says he's alive because of the heroic act of a Mississippi soldier who was killed after the helicopter they were riding in crashed in central Iraq earlier this month.
Sgt. Joe Mlinar said there were many head injuries after the Nov. 2 crash, and that he believes Staff Sgt. Joe Nathan Wilson cradled his head with his body to make sure it was shielded during the collision.
Wilson, 30, was among 16 killed in the crash, which wounded 20 others.
Mlinar, 21, said he would spend Thursday giving thanks for Wilson, and what he did to help save his life.
He also planned to call Wilson's wife, who lives in Lawton, Okla., and his mother in Crystal Springs.
"It would seem appropriate to do it on Thanksgiving," Mlinar said.
Wilson, of Crystal Springs, and Mlinar, of Huntsberg Township, Ohio, were two of 36 soldiers in the Army Chinook helicopter that slowly left central Iraq. They were on leave and flying home to see their families.
Wilson and Mlinar had been friends since they both arrived at Fort Sill, Okla., in January 2001. They were sitting side by side when the helicopter was hit. There was a flash, then an explosion, then a shower of debris — inside and outside the helicopter.
As they fell through the air, Wilson cradled Mlinar's head, pulling him deep into his chest. Then, Mlinar's world turned black.
Mlinar awoke lying face down on the ground. He tried to crawl away from the burning wreckage of the crash, but couldn't — his left leg was broken in two places. A medic then found him, and slung Mlinar over his shoulder, away from the still-burning helicopter.
Mlinar was put down next to a friendly face. Wilson was next to him, his eyes open, and he was seemingly aware of his surroundings.
"You OK, man?" Mlinar asked.
Wilson shook his head no.
Mlinar and Wilson were then separated. Mlinar recovered in a hospital in Germany, while Wilson later died in a hospital in Kuwait.
He is now on convalescent leave and has been home for a week. He will have a checkup Dec. 16, and could see more combat if his leg heals.
"I didn't find out he died until I saw it on TV, days later," Mlinar told The Clarion-Ledger from Ohio. "I honestly thought he was all right, that he just had a broken leg like me."
But Mlinar said Wilson's last act was one of heroism and should be remembered.
"I think that when he grabbed me, he did it to protect me," Mlinar said. "And I consider him a hero for that."
Wilson's family, after hearing of his last heroic act, said they want to speak with Mlinar.
"That is Joe, giving himself to save someone else," said his wife, Erica Wilson, by telephone from Lawton. "It wouldn't matter who it was though, Joe would try to save them."
His mother, Maxine Adams, agreed.
"You've caught me off guard with this," she said. "But I would like to talk to (Mlinar). I'm happy he was able to help someone else. It makes a big difference in dealing with all this."