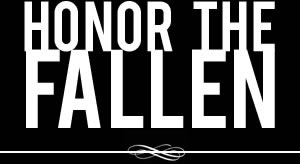 Honoring those who fought and died in Operation Enduring Freedom, Operation Iraqi Freedom and Operation New Dawn
Search Our Database
Army Staff Sgt. John D. Linde
Died November 5, 2007 Serving During Operation Iraqi Freedom
---
30, of New York; assigned to the 1st Brigade Special Troops Battalion, 1st Brigade Combat Team, 10th Mountain Division (Light Infantry), Fort Drum, N.Y.; died Nov. 5 in Tal Al-Dahab, Iraq, of wounds sustained when an improvised explosive device detonated near his Humvee during combat operations. Also killed were Staff Sgt. Carletta S. Davis, Sgt. Derek T. Stenroos and Pfc. Adam J. Muller.
---
Soldier who grew up in North Jersey killed in Iraq
The Associated Press
TRENTON, N.J. — An Army sergeant who grew up in northern New Jersey was killed in Iraq when a roadside bomb detonated near his vehicle, the Pentagon said Nov. 7.
Staff Sgt. John D. Linde, 30, was one of four soldiers from the 10th Mountain Division who died Nov. 5 when their convoy was attacked near the village of Tal Al-Dahab, west of the northern city of Kirkuk.
Linde, who was on his second deployment to Iraq, was a member of a military police unit that provided security for top officers of the division's 1st Brigade Combat Team, his father, John Linde of McDonough, N.Y., told The Record of Bergen County.
"He was among some of the best of the best ... the kind of soldier who stood out from the beginning," the elder Linde told the newspaper.
John D. Linde enlisted in the Army in 1996 and had served in Bosnia-Herzegovina in addition to his tours in Iraq.
He was born in Secaucus and attended school in Union City, graduating from Union Hill High School, where he was a member of the wrestling team.
He met his wife, Vilma, there and the couple had two daughters. Linde's father, an Army veteran, said the family was living in upstate New York. He said his son aspired to be a law enforcement officer following his military career.
Linde was previously deployed to Iraq from August 2005 to July 2006, the Army said, and had earned a Bronze Star during his first tour. He began his second tour in September.
---
Bomb kills local soldier in Iraq
By John Hill
The Binghamton (N.Y.) Press
Sunday is Veterans Day. It also would have been Army Staff Sgt. John D. Linde's 31st birthday.
Linde, of German in Chenango County, and three other Fort Drum soldiers were killed Monday in the northern Iraqi town of Tal Al-Dahab when an improvised explosive device exploded near their Humvee, according to the Department of Defense.
Killed were Linde, Staff Sgt. Carletta S. Davis, 34, of Anchorage; Sgt. Derek T. Stenroos, 24, of North Pole, Alaska; and Pfc. Adam J. Muller, 21, of Underhill, Vt. All were members of the 1st Brigade Combat Team, 10th Mountain Division, based at Fort Drum.
The four were military police on a security mission. They were in one of four armored Humvees escorting a convoy when the IED hit their vehicle, the last in a line of vehicles, said Linde's father, John W. Linde. Army personnel told the elder Linde that the explosive was particularly powerful, as it is rare for all occupants of a vehicle to be killed by a single device.
Linde initially joined the Army with aspirations of returning to the Southern Tier for a career in law enforcement, his father said. He put those plans on hold and re-enlisted soon after the Sept. 11, 2001, terrorist attacks, his father said.
Born and raised in New Jersey, Linde lived in Chenango County during high school, and before enlisting in the Army in 1996. He had worked for Burnham Services, a trucking company that had operated a terminal in Binghamton, before entering the service, said his father.
Linde was deployed to Iraq in September, for the second time, leaving his wife, Vilma, and daughter, Victoria, 8, in base housing at Fort Drum. Linde also has another daughter from a previous relationship. His father and sister live in Chenango County.
A funeral for Linde will be held Nov. 19 at Arlington National Cemetery in Virginia, his father said. No local services are planned.
Linde was an outdoorsman who enjoyed hunting and fishing and raced ATVs semi-professionally, his father said.
Bob Van Wagenen, a neighbor of the Lindes in German, hunted with the younger Linde when he was in town visiting from Fort Drum.
Linde was "really into his job," Van Wagenen said, but wasn't looking forward to his second deployment in Iraq.
"It was pretty intense the first time. He said he was lucky the first time, to say the least," Van Wagenen said. "I just wish his luck would have held out the second time."
A decorated soldier, Linde was awarded the Bronze Star, Purple Heart, Army Achievement Medal and the Combat Action Badge, among many other awards, according to a Fort Drum news release.
Linde received the Bronze Star during his first tour in Iraq, which began in August 2005. Much like the day he was killed, he was in a vehicle convoy that was attacked without warning.
In that attack, a rocket-propelled grenade hit another vehicle in the convoy, injuring several soldiers. Linde and others established a perimeter and engaged the assailants in a firefight while the injured were taken out of the area.
"It's hard to describe," the elder Linde said. "The way he put it (was), 'Dad, we didn't get killed that day.' "
Linde, who was in charge of the convoy the day he was killed, took great pride in protecting and supervising those under his command, his father said.
"He was quite dedicated to the soldiers he supervised," John W. Linde said. "Some people resort to saying it's all about the guys next to you, and he was one of them."
There is a strong tradition of military service among men in the Linde family, which probably played into his son's decision to enlist, he said.
"My son was a much better soldier than I ever was," said John W. Linde, who served two years in the Army in the 1970s.