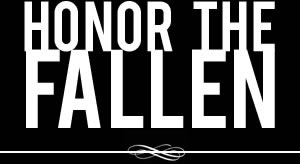 Honoring those who fought and died in Operation Enduring Freedom, Operation Iraqi Freedom and Operation New Dawn
Search Our Database
Army Staff Sgt. John G. Doles
Died September 30, 2005 Serving During Operation Enduring Freedom
---
29, of Claremore, Okla.; assigned to the 1st Battalion, 508th Infantry Regiment, Vicenza, Italy, killed Sep. 30 during patrol operations when his unit was attacked by enemy forces using rocket-propelled grenades and small arms fire in Shah Wali, Afghanistan.
---
Town remembers slain soldier, faces down protesters
By Kelly Kurt
Associated Press
CHELSEA, Okla. — People who knew Army Staff Sgt. John Doles and many who didn't took up U.S. flags Tuesday in his hometown to honor his sacrifice and defy an outside group that sought to turn the slain soldier's funeral into a stage for its message of hate.
As Doles' funeral procession rolled past the brick buildings of the small town where he grew up, men, women and children stood with tears in their eyes and hands on their hearts.
"Respect," said 73-year-old Betty Benson, explaining why she waved a flag for the 29-year-old she never knew. "I think he deserves that."
Doles died Sept. 30 in an ambush in southern Afghanistan. He was squad leader in Bravo Company, 1st Battalion, 508th Infantry, 173rd Airborne Brigade, based in Vicenza, Italy, where he lived with his wife, Heather, and their 12-year-old son and 9-year-old daughter.
He had previously served in Iraq, parachuting into the country in the opening days of the war in the largest combat jump since World War II.
Those who knew Doles described him as an outgoing friend, devoted father and a soldier eager to serve.
"John knew his stuff," said Sgt. Brian Waterman, Doles' friend and platoon sergeant when they served together at Fort Polk, La.
"I believe all of us here know how big a heart John had," Waterman told the more than 200 people crammed into the First Christian Church. "When we were all in Iraq with no e-mail, no phones, John still made sure Heather got flowers on her birthday."
Doles' death made the distant wars far more personal for the people of his hometown. And many brimmed with anger when a half-dozen members of Westboro Baptist Church in Topeka, Kan., showed up shortly before his funeral.
The church members, who have protested soldiers' funerals in Oklahoma and elsewhere, say God is punishing U.S. soldiers for defending a country that harbors gays.
They stood on a street corner in sight of the church and waved signs with messages such as "God Hates the USA" and "Don't Worship the Dead."
But even as they unfolded their signs, their protest was met with a counter protest that erupted in a full-throttle roar.
About 70 members of the leather-clad American Legion Riders from Kansas and Oklahoma revved their motorcycles for about 30 minutes, drowning out anything the church members tried to say.
Cregg Hansen, a Vietnam-era veteran who helped lead the counter protest, said Doles' family had wanted to hear the engines' roar.
The riders said they plan to do the same if the group attempts to disrupt other soldiers' funerals within riding distance.
"It ain't right to protest a sacred thing like this," said Ron Scrivner, a rider whose father is a veteran. "He (Doles) died for his country. They ought to show him the respect he deserves."
The church members' protests at funerals prompted a state lawmaker to introduce a bill making it a misdemeanor offense to picket or otherwise demonstrate within 500 feet of where a funeral is being held and within two hours of the time a funeral is to begin or to end.
About 40 law officers were on hand during the protest, which ended peacefully when the church group left. The motorcyclists clutched flags and joined local residents in solemn tribute as the funeral procession passed through town.
No one mentioned the disruption during Doles' service.
His wife, son Logan and daughter Breanna sat inches away from the flag-covered casket. At the back of the sanctuary, Doles' war medals — which included a Bronze Star, the Purple Heart, the Army Commendation Medal — sat amid flickering candles.
The Rev. Richard Billings, who officiated at the Doles' wedding and Doles' baptism, said dying in Afghanistan "was not the last thing he ever did."
"His ministry is right now. Johnny Doles is a hero," Billings said. "We enjoy the freedom he worked for and gave his life for."