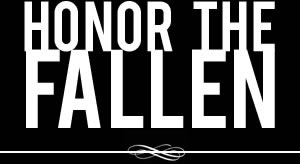 Honoring those who fought and died in Operation Enduring Freedom, Operation Iraqi Freedom and Operation New Dawn
Search Our Database
Army Staff Sgt. Jonathan R. Reed
Died January 28, 2005 Serving During Operation Iraqi Freedom
---
25, of Opelousas, La.; assigned to the 1088th Engineer Battalion, 256th Brigade Combat Team, Louisiana Army National Guard, New Roads, La.; killed Jan. 28 when an improvised explosive device struck a nearby vehicle in Baghdad. Also killed were Army Spcs. Michael S. Evans II and Christopher J. Ramsey.
---
Krotz Springs soldier killed in Iraq
Associated Press
KROTZ SPRINGS, La. — A 25-year-old Krotz Springs soldier attached to a Louisiana National Guard brigade was killed along with two other soldiers on patrol by an explosive in Iraq on Friday, his family said.
Staff Sgt. Jonathan Ray Reed was killed in western Baghdad, his father, Webster Reed, told The Associated Press in a telephone interview Friday night.
His death raised fears that the other two soldiers killed on the patrol were also from the same brigade, the 256th Infantry Brigade. There are about 3,000 soldiers in the brigade from Louisiana.
"I'm still in shock," Webster Reed said. "We lost a good man today among a bunch of other good men, I'm sure."
"This is more than we can handle," said Ruth Reed, Jonathan Reed's stepmother. "I've known him since he was a little bitty kid. He had lots of friends; he loved the military, and he died doing something he loved in his heart."
Jonathan Reed was with the 1088th Engineer Battalion out of New Roads, which is attached to the 256th Brigade, his father said.
The Department of Defense reported that five American soldiers were killed in Iraq on Friday.
Besides the three soldiers killed on patrol in western Baghdad, one soldier was killed by an explosive in southern Baghdad and another by small-arms fire in northern Baghdad.
Webster Reed said he was informed about his son's death by a sergeant and chaplain who showed up Friday afternoon.
"He was in a vehicle patrol and they didn't give me a whole lot of information on him," Webster Reed said. "I didn't find out a lot of information about the other boys."
Jonathan Reed was married to Desi Reed and the couple had an infant son named Riley, Ruth Reed said.
Webster Reed said his son joined the National Guard five years ago to get himself through school. Before being deployed to Iraq, he worked at a Wal-Mart in Opelousas, he said.
"He loved God, his country, LSU football, baseball. He was a good kid," his father said. "He was a bright spot in our lives."
Jonathan Reed was unsure what he wanted to do after he got home from Iraq, but he was considering a military career, learning to fly helicopters and becoming a state trooper, his father said.
"I just told him to get the job done so he could get home," he said. "He wasn't crazy about going over there, but he did his duty."
Jonathan Reed went to Port Barre high school, where he played defensive back, receiver and punt returner for the high school football team, his father said. He also attended junior college in Eunice.
---
Slain Louisiana soldier honored
BATON ROUGE, La. — First to arrive were three motorcycle outriders from the Opelousas Police Department. Then came the police departments of Port Barre and Krotz Springs, the St. Landry Parish Sheriff's Department, and the Krotz Springs Fire Department.
And then came the family and friends of Staff Sgt. Jonathan Ray Reed, 60 of them, in 10 cars, a 14-car motorcade in all, pulling up to the Baton Rouge airport in flashing lights here after a 50-mile drive to meet the 12:23 p.m. Delta flight from Atlanta. On the plane was a flag-draped casket bearing the young man's remains. He was killed in a roadside ambush five days ago in Baghdad, three months after his National Guard unit left Louisiana for the Iraq conflict.
If St. Landry Parish could give a state funeral, Reed got its equivalent Thursday. Gov. Kathleen Blanco was on hand, too, but the diverse mingling of uniforms spoke more directly to the impact of the sudden death of a 25-year-old man in a country town. The night before, 300 people —one-fourth of the town— had crowded into St. Anthony of Padua Church in Krotz Springs to remember him.
Webster Reed, the young man's father, wearing black sunglasses on the gloomy gray day, clutched a small crumpled American flag in his right hand and a big button with his son's picture. "It's all mixed up," he said, trying to direct the cars from St. Landry as they edged up to the terminal. After disembarking, the group streamed into a room in the back of the airport terminal with Gov. Blanco and officials from the Guard.
Reed — gaunt, gray-haired but youthful-looking — said afterward, after the hearse had driven away with the coffin: "He just loved his family and his country, and he was proud to serve. I'm just at a loss for words." He smiled slightly and got into a Louisiana Military Department car for the drive back to Opelousas. Behind was a crowd of family members, silent, many in tears and wearing dark heavy coats on the unusually cold day.
The young man leaves behind his wife and an 11-month old son. He played football for the Port Barre Red Devils, worked at a Wal-Mart in Opelousas, and attended junior college in Eunice. He joined the National Guard five years ago to help pay for his schooling.
He was with the 1088th Engineer Battalion in New Roads, attached to the 256th Infantry Brigade. There was a public farewell when the unit left the little town in Pointe Coupee Parish last fall. "He was waving at us," Chief James Hutto of the Krotz Springs Fire Department remembered Friday at the airport, "not knowing it was going to be his last time."
Hutto recalled that Reed's father had remarked back then: "'You know, some of these boys may not even make it back.' "
The fire chief observed that fallen soldiers from tiny towns like Krotz Springs perhaps didn't get the recognition that others from big towns, Houma for instance, might receive. "It's a big blow to all of us," he said. "When it hits that close to home, everybody is just knocked over."
Two others from Reed's unit were killed alongside him on Friday, Sgts. Michael Evans and Christopher Ramsey of Batchelor.
They were working on building a medical clinic in a Sunni area of Baghdad.
Ramsey's remains were set to arrive at the airport later Thursday. The arrival was closed to media at the family's request.
No other state has lost more guardsmen in combat than Louisiana. In the past two months, 13 have been killed.
— Associated Press