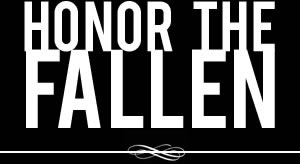 Honoring those who fought and died in Operation Enduring Freedom, Operation Iraqi Freedom and Operation New Dawn
Search Our Database
Army Staff Sgt. Joseph D. Gamboa
Died March 25, 2008 Serving During Operation Iraqi Freedom
---
34, of Yigo, Guam; assigned to the 1st Squadron, 2nd Stryker Cavalry Regiment, Vilseck, Germany; died Mar. 25 in Baghdad, Iraq, from wounds suffered when he came under indirect fire.
---
'He did it for his family': Gamboa remembered as a dedicated family man
By Stephanie Godlewski
Pacific Daily News
As family and friends of Staff Sgt. Joseph Gamboa mourn his death, they also are reflecting on the life of the dedicated family man.
The Department of Defense states that Gamboa, of the 1st Squadron, 2nd Stryker Cavalry Regiment, Vilseck, Germany, came under indirect fire on March 25 and was killed.
Joseph Gamboa's brother, Vince Gamboa, said the soldier loved spear fishing and nights on the town with his friends.
"His hobby most of the time was spear fishing," Vince Gamboa said. "We'd go karaoke, bowling. We used to go out drinking together."
It wasn't only the times they spent going out together that Vince Gamboa remembers, but also the life lessons he had the chance to teach his little brother.
"I'd teach him. I helped dress him nice so the girls would look at him," Vince Gamboa said. "I taught him to drive."
But Joseph Gamboa's life was not without a little teenage mischief.
"I took him out to (a bar) when he was only 16. I gave him one of my ID's," Vince Gamboa remembers.
The brother said Joseph Gamboa would argue with his old siblings on occasion, but whenever he got into trouble with his parents, the older siblings were the ones helping Joseph Gamboa get back in his parent's good graces.
"He was always arguing with the older ones and then when he was in trouble, we'd go bail him out," Vince Gamboa said.
It was during his teenage years that Joseph Gamboa met the love of his life, his wife Michelle.
"They met at a family gathering. She was a friend of our cousin. They were just teenagers," Vince Gamboa said. "Whoever thought they'd get married? They're opposites."
But the opposites attracted and produced five children — Tia, Austin, Ashton, Avery and Isabella.
Vince Gamboa said he remembers when his brother became a father for the first time.
"He couldn't believe it. He was so excited," Vince Gamboa said.
He also remembers when his brother joined the army.
"The thing about him joining the military was he wanted to. He quit smoking and drinking, started training before he went to basic. He did it for his family," Vince Gamboa said.
He spoke to his brother the day before he died and told him to be careful. It was only two weeks before the soldier was to return home.
"I told him 'Stay tough, duck your head and if you have to run, run.'"
Vince Gamboa said the family is hosting nightly rosaries at its home in Dededo. Michelle Gamboa and her five children are scheduled to arrive over the weekend or early next week and funeral arrangements will be announced then.
Sympathies
Guam Congressional delegate Madeleine Bordallo extended her sympathies to the soldier's relatives for the difficult time they are facing.
"Staff Sgt. Joseph Gamboa was a brave soldier who loved his family, his country, and our island. I join our community in mourning his loss, and in prayer for his wife, children, and family," Bordallo said.
"Staff Sgt. Gamboa gave the ultimate sacrifice for his nation and we are deeply appreciative of his commitment to preserving our freedom. He inspires us with his selfless dedication and we honor him. On behalf of our island community, I have personally expressed deep condolences to the family of Staff Sgt. Gamboa. I extend these same sympathies to all who knew and loved him. His service to our country and our island will be honored always."
Speaker Judith Won Pat also expressed her condolences.
"Guam is saddened by the terrible loss of U.S. Army Staff Sgt. Joseph Gamboa," she said in a statement. "On behalf of the members of I Mina' Bente Nuebi Na Liheslaturan Guahan, we send our sympathies to the Gamboa family. Our prayers are with them during their time of mourning."