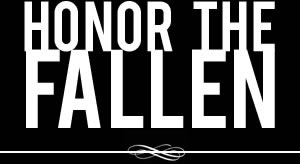 Honoring those who fought and died in Operation Enduring Freedom, Operation Iraqi Freedom and Operation New Dawn
Search Our Database
Army Staff Sgt. Joseph E. Rodriguez
Died January 28, 2005 Serving During Operation Iraqi Freedom
---
25 of Las Cruces, N.M.; assigned to the 8th Engineer Battalion, 1st Cavalry Division, Fort Hood, Texas; killed Jan. 28 when an improvised explosive device struck his armored vehicle in Baghdad.
---
Las Cruces soldier killed by insurgents in Iraq
Associated Press
LAS CRUCES, N.M. — A Las Cruces High School graduate who went on to fulfill his ambitions of serving in the Army died last week in Iraq.
Joseph Rodriguez, 25, was killed Friday when insurgents attacked a convoy that he was leading through south Baghdad. He was a staff sergeant with the 1st Cavalry Division, 8th Engineer Battalion, based at Fort Hood, Texas.
His mother, Gloria Nava of Las Cruces, said Monday that her son was known for his drive to excel at all he did, including the fight for a free Iraq.
"He was dedicated to the cause," she said.
Rodriguez, who wanted to join the Army since childhood, enlisted in 1998.
"I'm going to honor him for the soldier that he was and his belief in democracy," his father, Robert Rodriguez, told the Brownsville Herald.
Joseph Rodriguez is survived by his wife and a 2-year-old son, who live in Killeen, Texas. He had contacted his wife, Leslie, just over a week ago to say that he would be out of touch while elections were held in Iraq.
"He was a very dedicated husband and he was a wonderful father," Nava said.
---
Governor pays so father can attend soldier son's memorial
LAS CRUCES, N.M. — The father of Army Staff Sgt. Joseph E. Rodriguez, who died last week in Iraq, said he will be able to attend a memorial service for his son thanks to Gov. Bill Richardson.
Robert Rodriguez of Brownsville, Texas, said Richardson bought him an airline ticket out of his own pocket that will enable him to attend a memorial service Saturday at a Las Cruces church.
"I'm just so grateful, so overwhelmed by the governor's generosity for doing this," Rodriguez said. "I'm honored and humbled to everyone, everywhere who has shown so much respect for my son and so much support to our family."
Joseph Rodriguez, 25, was killed last week when insurgents attacked the Humvee he was riding in south of Baghdad.
He was born and raised in Las Cruces but often spent summers and other vacations with his father in Brownsville.
Robert Rodriguez, who is retired from the Texas Department of Corrections and is disabled, was not going to attend the service because he could not afford it.
But upon learning about Rodriguez's predicament, Richardson's staff contacted Rodriguez and offered to help.
"I am honored to be able to help this family in any way I can," Richardson said. "It's the least we can do to honor and show our respect for the family of this gallant and courageous New Mexico soldier."
— Associated Press