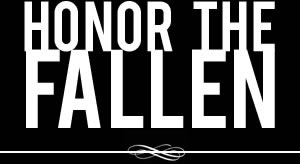 Honoring those who fought and died in Operation Enduring Freedom, Operation Iraqi Freedom and Operation New Dawn
Search Our Database
Army Staff Sgt. Joseph P. Bellavia
Died October 16, 2003 Serving During Operation Iraqi Freedom
---
28, of Wakefield, Mass.; assigned to the 716th Military Police Battalion, 101st Airborne Division (Air Assault), based in Fort Campbell, Ky.; killed while attempting to negotiate with armed men who were congregating on a road near a mosque after curfew on Oct. 16 in Karbala, Iraq. Also killed in the attack were Lt. Col. Kim S. Orlando, the commanding officer of the 716th, and Cpl. Sean R. Grilley. Seven other U.S. soldiers were wounded.
---
Slain military policeman had history of serving community
Associated Press
HENDERSONVILLE, Tenn. — Jonathan Bellavia knew the news was bad when he saw his sister-in-law last week.
Christine had just been notified that her husband, Army Staff Sgt. Joseph P. Bellavia, 28, was killed in Iraq on Oct. 16 as members of the 716th Military Police Battalion were trying to negotiate with a group of armed men who opened fired near a mosque in Karbala, Iraq.
"He said there was a possibility that he might not come back," said Jonathan, Joseph's twin brother and a Hendersonville policeman. "We still thought we'd see him again. He knew he had a job to do. He loved what he did and he wanted to go."
Lt. Col. Kim S. Orlando and Cpl. Sean R. Grilley also were killed in the attack. The three men were part of the 101st Airborne Division, which is based at Fort Campbell, Ky., about 50 miles northwest of Nashville.
Joseph and Jonathan Bellavia are from Wakefield, Mass., but both made their homes in Hendersonville. Another brother, Chris, 30, is a paramedic and volunteer firefighter in nearby Portland.
"We were like the Three Stooges. There was never a dull moment," Jonathan said.
Chris Bellavia said the family has been thinking over the past week about his brother's devotion to his wife, job, family and country.
"He wasn't afraid to go over there and give his life," he said. "He's definitely a hero."
The two men view their public service as something they do in their brother's honor.
"Joe had the world depending on him. He would not want us to let anyone down," Jonathan Bellavia said. "I have the citizens of Hendersonville depending on me, and Chris has the citizens of Portland depending on him."
The family has a history of community and military service. One of Bellavia's grandfathers served in the Navy during World War II, and his father is a retired lieutenant colonel.
Burial will be next month at Arlington National Cemetery.