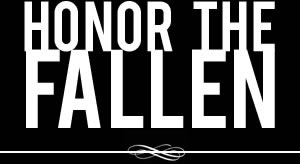 Honoring those who fought and died in Operation Enduring Freedom, Operation Iraqi Freedom and Operation New Dawn
Search Our Database
Army Staff Sgt. Keith M. Maupin
Died March 29, 2008 Serving During Operation Iraqi Freedom
---
24, of Batavia, Ohio; assigned to the 724th Transportation Company, Bartonville, Ill.; the armed forces medical examiner confirmed March 29 that human remains recovered in Iraq were those of Maupin, who had been listed as missing-captured since April 16, 2004. Maupin's convoy came under attack by individuals using rocket-propelled grenades and small arms fire April 9, 2004.
---
Tip led troops to missing soldier
By Michelle Tan
Staff writer
A tip from an Iraqi led U.S. troops to the remains of Staff Sgt. Matt Maupin north of Baghdad, an Army spokesman confirmed Tuesday.
Maupin disappeared almost four years ago, on April 9, 2004, south of Baghdad when insurgents attacked his convoy using rocket-propelled grenades and small-arms fire. The Army announced Monday that Maupin's remains and a bit of his uniform had been found and identified.
Maupin's remains were found March 20 in a primarily agricultural region 10 to 15 miles northwest of Baghdad by soldiers from 1st Battalion, 21st Infantry Regiment, said Lt. Col. Steve Stover, a spokesman for Multi-National Division-Baghdad.
The unit belongs to the 2nd Stryker Brigade Combat Team, 25th Infantry Division. While in Iraq, the unit is attached to the 2nd Stryker Cavalry Regiment.
Maupin's remains are being examined at the Armed Forces Medical Examiner's office in Rockville, Md., said Paul Stone, spokesman for the Armed Forces Institute of Pathology.
Experts are conducting a post-mortem exam to see if it's possible to determine what caused Maupin's death, Stone said.
The tip the soldiers received was the result of reconciliation efforts in that area, which is heavily Sunni, Stover said.
"We knew about the 20th, we had a good idea based on the tip … that it was him, but you never know for sure," he said.
The Army never stopped looking for Maupin, said Stover, who recalled his last deployment to Iraq and the search for Maupin during that time.
"When this came around, a lot of us who had been here before, you hope that it is [Maupin] so you can bring him home," Stover said.
Maupin's remains arrived in the States on Saturday and were identified using dental and DNA tests later that night, Stone said.
"After a long wait, we want to offer our most sincere condolences to Carolyn and Keith Maupin on the loss of their son," Army Secretary Pete Geren said in a statement.
"This has been especially difficult for the Maupin family because of not knowing for almost exactly four years," Defense Secretary Robert Gates said in a statement Monday. "I just wanted to extend my condolences."
The Army told Maupin's parents about the discovery during a meeting Sunday in Ohio.
"My heart sinks, but I know they can't hurt him anymore," Keith Maupin said, according to the Associated Press.
"It hurts," Carolyn Maupin told the AP. "After you go through almost four years of hope, and this is what happens, it's like a letdown, so I'm trying to get through that right now."
Maupin, a 24-year-old from Batavia, Ohio, had been listed as missing-captured since April 16, 2004.
A week after he disappeared, the Arab television network Al-Jazeera aired a videotape showing a stunned-looking Maupin wearing camouflage and a floppy desert hat, sitting on the floor surrounded by five masked men holding automatic rifles.
That June, Al-Jazeera aired another tape purporting to show a U.S. soldier being shot. But the dark and grainy tape showed only the back of the victim's head and not the execution.
Maupin's status was changed on March 31 to deceased.
Maupin enlisted Oct. 9, 2002, and was assigned to the Army Reserve's 724th Transportation Company in Bartonville, Ill. He was a private first class when he was captured, but was promoted three times while he was missing, most recently to staff sergeant in August 2006.
Maupin's parents, Keith and Carolyn, have actively pursued information about their son's whereabouts, traveling to the Pentagon and to Army briefings for any new piece of information they could learn. They also founded the Yellow Ribbon Support Center and have worked to provide moral support, care packages, college scholarships and encouragement to deployed troops and their families.
"The Maupins are people of modest means with great big hearts, and they've touched the lives of thousands," Geren said in his statement. "His parents are helping others with soldiers in harm's way, just like their son, from the Yellow Ribbon Support Center in Cincinnati. The Maupins selflessly serve as a funnel for the generosity of people across America."
Three other U.S. soldiers remain missing in Iraq.
Sgt. Ahmed Altaie, also an Army Reserve soldier, was forcibly taken by masked gunmen in a Baghdad neighborhood Oct. 23, 2006, while visiting family. The Army said Altaie had gone on his own outside the fortified Green Zone to see his Iraqi wife, whom he had married before deploying to Iraq, when he disappeared.
Altaie, 41, is an Iraqi-born resident of Ann Arbor, Mich.
Also missing are two soldiers from 2nd Brigade Combat Team, 10th Mountain Division.
Spc. Alex Jimenez, 25, and Pvt. Byron Fouty, 19, disappeared after a May 12, 2007, ambush south of Baghdad that also took the lives of seven fellow soldiers and an Iraqi interpreter.
Six of the soldiers were killed at the scene, and the body of a seventh soldier who had been missing since the attack was found May 23 in the Euphrates River.
Jimenez and Fouty are assigned to 4th Battalion, 31st Infantry Regiment at Fort Drum, N.Y.
"I want to say this once again to the families of our other captured soldiers in Iraq," Geren said. "We will not stop searching for your loved ones."
---
Maupin family stays strong as funeral set
By Terry Kinney
The Associated Press
BATAVIA, Ohio — The parents of a soldier listed as missing-captured in Iraq for nearly four years will continue their work at an organization that has sent thousands of goody packages to soldiers, even though the reality is beginning to sink in that the Army has declared him dead.
Keith and Carolyn Maupin and numerous volunteers have sent more than 9,600 boxes of donated toiletries, magazines and treats to soldiers in Iraq through the Yellow Ribbon Support Center, along with photos of Staff Sgt. Matt Maupin and a plea to help find him.
It's been just more than a week since the Army said the reservist's remains were found northwest of Baghdad, about 12 miles from where he was captured. The Maupins say they haven't been told details of the discovery or how and when their son was killed.
They are scheduled to get a briefing at the Pentagon next week, Keith said Monday.
"It's been a hard week, a very hard week," Carolyn said Friday. "This is not how I pictured this would be, not at all."
The Maupins had clung to the idea that their son somehow was still alive. Now they're waiting for the release of the remains, which are undergoing more tests.
Both refuse to believe it was Matt who was pictured on a low-quality tape that Arab television network Al-Jazeera released in June 2004 purporting to show Maupin's execution. The Army said the tape was too grainy to identify the subject, but Matt was never seen alive after its release.
For now, the Maupins will continue pretty much as they have, although Carolyn says she may finally devote more time to exercise, and Keith looks forward to fishing more often. He is pleased that the Ohio Bass Federation Web site has links to stories about Matt.
An annual scholarship fundraiser on the anniversary of Matt's capture will be held as planned Wednesday, with some surprises. Keith may trim the bushy beard he promised would not be clipped until Matt came home; Matt's brother Micah, home on leave from California, will sign re-enlistment papers for another hitch with the Marines.
"Matt never saw my face clean-shaven," Keith said. "Neither has Carolyn, neither has Micah."
"Just in his Marine photo, and that was it," Carolyn interjected.
Keith wants Micah to escort Matt's remains from a military facility in Rockville, Md., to southwest Ohio. The Army has not said when it will release the remains but has assured the family it will be in time for a 24-hour visitation April 26, followed by a funeral service April 27 at the biggest venue available.
"It's going to be big, I know that," Keith said.
Matt Maupin's face and name have been the Cincinnati area's connection to the war, although others from the region have died in Iraq and Afghanistan. The Maupins lobbied hard for the Pentagon to continue searching, meeting with President Bush several times.
Keith said the Maupins sometimes felt "kind of restricted in what we could say," although one wouldn't have guessed that.
"I pretty much said what was on my mind," he said.
He wasn't shy about telling generals he would hold them accountable for bringing Matt home. He once threatened to go to Iraq himself, then realized he could create more pressure in Ohio.
"I got to them all here, the ones that could make them do things over there," he said. "It didn't take long to figure that out."
A three-star general came to Ohio to break the news to Keith and Carolyn that their son's remains had been found.
Matt Maupin was a 20-year-old private first class when he was captured April 9, 2004, after his fuel convoy, part of the Bartonville, Ill.-based 724th Transportation Company, was ambushed west of Baghdad.
A week later, Al-Jazeera aired a videotape showing Maupin in camouflage and a floppy desert hat, sitting on the floor surrounded by five masked men holding automatic rifles. Maupin identified himself, then sent a cryptic message.
"My name is Keith Matthew Maupin. I am a soldier from the 1st Division," he said. "I am married with a 10-month-old son. I came to liberate Iraq, but I did not come willingly because I wanted to stay with my child."
Maupin was not married. He did not have a 10-month-old son.
It seemed clear that he was delivering some sort of message, but family and friends would not say what he was talking about. They had been told by the Army that any information they gave might mean harm to Matt.
"He was sending a code," his mother said Friday. But if she knows what it meant, she's still not telling.
"I have no idea," she said. "Only he and the Army know that."
Keith's theory is that Matt was reassuring his family by making reference to a nephew who was 10 months old at the time.
The Maupins have found some solace in their religious faith, and Matt's. At least the news of his remains has erased any uncertainty.
"It's brought a lot of closure," Micah said. "I really don't worry too much about where he is; he is a Christian. I'm just going to miss him."