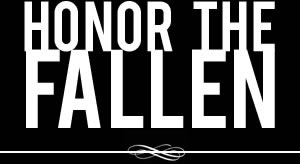 Honoring those who fought and died in Operation Enduring Freedom, Operation Iraqi Freedom and Operation New Dawn
Search Our Database
Army Staff Sgt. Kevin C. Roberts
Died May 7, 2008 Serving During Operation Enduring Freedom
---
25, of Farmington, N.M.; assigned to the 2nd Battalion, 506th Infantry Regiment, 4th Brigade Combat Team, 101st Airborne Division (Air Assault), Fort Campbell, Ky.; died May 7 in Sabari District, Afghanistan, of wounds sustained when his vehicle encountered an improvised explosive device. Also killed was Spc. Jeremy R. Gullett.
---
N.M. soldier killed in Afghanistan
The Associated Press
FARMINGTON, N.M. — While on leave from his first tour of duty in the Middle East, Army Staff Sgt. Kevin Casey Roberts told those at home about building a playground at an Iraqi orphanage and receiving a warm welcome from several Iraqi citizens.
"A lot of people were happy," Roberts said in a 2004 interview with The Daily Times. "They would shake your hand and the kids would give you hugs. These were good signs we were there."
Roberts, 25, was one of two Fort Campbell soldiers killed by a roadside bomb on Wednesday in Afghanistan's Sabari District, according to the Department of Defense. The other soldier was identified as Spc. Jeremy R. Gullett, 22, of Greenup, Ky.
Both were assigned to the 101st Airborne Division's Fourth Brigade Combat Team at Fort Campbell, a sprawling Army post on the Kentucky-Tennessee line. They were the first from the 101st Airborne Division to die in Afghanistan.
After his first tour, Roberts — who went by his middle name — returned home for a year before being deployed to Iraq for another tour. In March, the former volunteer firefighter was deployed to Afghanistan.
Born in Farmington, Roberts graduated from Farmington High School in 2000 and entered the Army in November 2001. He arrived at Fort Campbell in April 2002.
Roberts left his volunteer post with the San Juan County Fire Department to enlist following the Sept. 11 terrorist attacks.
"I was serving my community and I felt I served my community the best I could, so I thought now I'll serve my country," Roberts told the Daily Times in 2004.
He is survived by his wife, Donnice; son, Keeghan; and daughter Caehlen all of Fort Campbell; his parents, Clayton and Gerri Roberts; and brothers Curby and Jerry all of Farmington.
"We are proud of his service," said his father, Clayton Roberts. "As a family, we believe in and support military action."
The family learned about Roberts' death in a phone call earlier this week.
"You always have that fear in your heart," Clayton Roberts said, "but I have to remember that Casey wouldn't have gone if he didn't feel it was the necessary thing to do."
Roberts was honored with the National Defense Service medal, the Iraqi Campaign medal and the Global War on Terrorism Service medal.
Services will be held in Shelbyville, Texas, with interment to follow at Hamilton Cemetery. A memorial service also was being planned in Farmington.
Including Roberts and Gullett, a total of 36 soldiers from Fort Campbell have died in the latest deployments to Iraq and Afghanistan. Since the war started, 237 soldiers from the post have been killed.