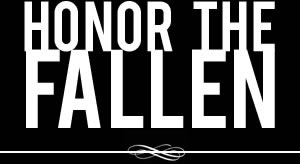 Honoring those who fought and died in Operation Enduring Freedom, Operation Iraqi Freedom and Operation New Dawn
Search Our Database
Army Staff Sgt. Mark D. Vasquez
Died November 8, 2003 Serving During Operation Iraqi Freedom
---
35, of Port Huron, Mich.; assigned to 1st Battalion, 16th Infantry Regiment, 1st Infantry Division, based in Fort Riley, Kan.; killed in action while riding in a Bradley Fighting Vehicle that was struck by an improvised explosive device on Nov. 8 in Fallujah, Iraq.
---
Fort Riley soldier dies in Iraq
Associated Press
PORT HURON, Mich. — A 35-year-old soldier from Michigan was killed in an explosion Saturday in Fallujah, Iraq.
Army Staff Sgt. Mark D. Vasquez was on patrol in a Bradley Fighting Vehicle when it was struck by an improvised explosive device, according to a Department of Defense statement.
Lydia Chappelle, of St. Clair County's Fort Gratiot Township, said her cousin loved his wife and two children more than anything.
After joining the Army in April 1993, Vasquez was first stationed in Hawaii, where he met his wife, Nicole. A few years after they married, their daughter, Breanna, now 6, was born, and later they had a son, Cameron, 2.
Vasquez had been stationed at Fort Riley, Kan., since October 2002. He was a squad leader and deployed to Iraq in September.
"We thought he was trained well enough to be OK," Chappelle, 46, told the Times Herald for a Monday story. "They weren't even in battle; this was a peacekeeping mission."
Vasquez had missed his unit's first deployment to Iraq while training in the U.S. Army Ranger School at Fort Benning, Ga.
A practical joker, and at times mischievous, family members said Vasquez was rarely without a smile. "I knew he wanted to go (to Iraq) ... he felt he had missed out before," Chappelle said. "We expected him to come back."
Chappelle said her cousin was very active and loved all kinds of sports. He had recently taken up golf and also kept track of Detroit's professional sports teams, especially the Red Wings.
Vasquez grew up in Port Huron and in the nearby rural community of Goodells. He attended Port Huron High School, Chappelle said.
After joining the Army, Vasquez rarely returned to the area. The last time he visited Port Huron was about four years ago for his grandmother's funeral, Chappelle said.
Before joining the Army, Vasquez had little direction or discipline, family members said.
A former paratrooper, Mike Vasquez of Port Huron said he urged his cousin Mark to enlist.
"I told him 'I think the Army would help you grow,"' Mike Vasquez said.
Mike Vasquez, 42, last spoke to his cousin shortly after Mark Vasquez's Ranger training ended this year.
"He said he had a job he had to do and he was going to do it. I think that's probably what he would say (right now) — he was doing his job."
Vasquez is the 12th Fort Riley soldier killed while serving in Iraq.