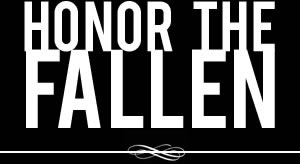 Honoring those who fought and died in Operation Enduring Freedom, Operation Iraqi Freedom and Operation New Dawn
Search Our Database
Army Staff Sgt. Matthew D. Hermanson
Died April 28, 2011 Serving During Operation Enduring Freedom
---
22, of Appleton, Wis.; assigned to 2nd Battalion, 4th Infantry Regiment, 4th Brigade Combat Team, 10th Mountain Division, Fort Polk, La.; died April 28, at FOB Shank, Afghanistan, of wounds suffered when enemy forces attacked his unit with small-arms fire.
* * * * *
Killed just days before 1st wedding anniversary
By Michael Louis Vinson
The (Appleton, Wis.) Post-Crescent
Army Sgt. Matthew D. Hermanson was just over a week away from celebrating his first wedding anniversary when he was killed while serving in Afghanistan.
The 22-year-old Appleton, Wis., man died from wounds he suffered April 28 when his unit — 2nd Battalion, 4th Infantry Regiment, 4th Brigade Combat Team, 10th Mountain Division based at Fort Polk, La. — took on small arms fire in Wardak province in the east-central portion of the country, the Defense Department said.
Hermanson and his wife, Rachel, a former teacher in Elkhorn, were to celebrate their first wedding anniversary on May 8. Hermanson would have turned 23 on May 27.
"He was a good guy. He cared a lot about other people. He cared a lot about my sister," Rachel's sister, Daisy Younger, 22, said.
"He would always make sure she was OK and he would send her flowers to just tell her how much he loved her. He would send her gifts. He was just a really caring guy. He would ask even her family how we were doing."
Daisy said Matthew and Rachel met through Facebook.
"They didn't have any [mutual] friends. He just started talking with her. They hung out a few times and she told me that he was the one for her. They started dating and he felt that she was the one for him and he asked her to marry him."
The couple dated for two years and got engaged in the fall of 2009, Daisy said.
Daisy said Rachel and their mother, Gladys Younger, traveled to Delaware, where Matthew's body was returned.
Rev. Donald Younger, the soldier's father-in-law, said Hermanson spent a lot of time hunting and fishing. Hermanson had recently been notified that he was being promoted to staff sergeant, Younger said, and he was expected to come home for a two-week visit on May 20.
"He was very respected by the men of his company," Younger told the Milwaukee Journal Sentinel. "Even now, we're getting flowers; we're getting cards from the men in his company who are still in Iraq."
Chad Pheasant, 24, who is stationed at Fort Polk, La., said that he and Hermanson were close.
"We went through basic training together and then we were in the same company for about three years," he said.
Pheasant said he will remember "all the good times we've had. We pretty much grew up in the Army together. After basic training we stayed really close being stationed together. I'm thinking about his family.
"We did a lot of fishing together — renting boats and going out on Toledo Bend. We had a lot of good times out there. We also spent a good bit of time camping up on the lake as well as hanging out, sitting around the campfire talking. We also watched some football together.
"I need to talk with my chain of command, but I definitely plan on making it up there for his [funeral] services," Pheasant said.
Hermanson, who was deployed to Afghanistan in October, previously served 14 months in Iraq, his father-in-law said.
His parents are Jeffrey and Sandy Hermanson of Appleton; his brothers are Nathan and Joshua. He graduated in 2006 from Appleton North High School.
Appleton North Principal James Huggins said Saturday that while he didn't personally know Hermanson, because Huggins came to North in 2008, he felt a sense of loss. Huggins served in the Marine Corps.
"Any time you lose a service member, a local boy, one of our own, it's tragically sad," he said. "My thoughts go out to the family."
Huggins said he notified school staff of Hermanson's death Saturday morning.
Barry O'Connor, who retired as North's principal in 2008, said he remembered Hermanson as "quiet, a really nice kid."
Tyler Rawlings of Appleton, who graduated with Hermanson, said he knew Hermanson had joined the Army, but hadn't heard he was killed in combat.
"He was a good kid," Rawlings said.
In a statement released April 30, Gov. Scott Walker said: "Our hearts go out to the family and friends of Sergeant Hermanson, especially to his wife and parents. We're enormously grateful for his service. His family is in our prayers during this time of grief."
Rep. Reid Ribble, R-Wis., also extended his sympathies.
"My wife DeaNa and I extend our deepest condolences to the Hermanson family during this incredibly difficult time. Sergeant Hermanson is a hero. His sacrifice in service to our country will not soon be forgotten," Ribble said.
Hermanson joined the Army in March 2007, completed training at Fort Benning, Ga., and was subsequently stationed at Fort Polk in December 2007. He deployed in support of Operation Iraqi Freedom from November 2007 to January 2009.
Hermanson's awards and decorations include the Bronze Star, the Purple Heart, Army Commendation Medal, the Army Good Conduct Medal, the National Defense Service Medal, the Afghanistan Campaign Medal, the Iraq Campaign Medal, the Army Service Ribbon, two Overseas Service Ribbons, the Global War on Terrorism Service Medal, the NCO Professional Development Ribbon, the NATO Medal, the Combat Infantryman Badge, and the Air Assault Badge. He completed the Warrior Leadership and the Force XXI Battle Command Brigade courses.