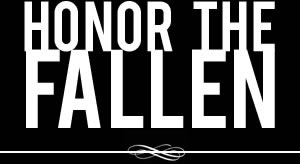 Honoring those who fought and died in Operation Enduring Freedom, Operation Iraqi Freedom and Operation New Dawn
Search Our Database
Army Staff Sgt. Matthew Q. McClintock
Died January 5, 2016 Serving During Operation Freedom's Sentinel
---
30, of Albuquerque, N.M.; died Jan. 5 in Marjah District, Afghanistan, from wounds suffered when the enemy attacked his unit with small-arms fire. He was assigned to the 1st Battalion, 19th Special Forces Group (Airborne), Washington National Guard, Buckley, Wash.
---
DoD identifies Special Forces soldier killed in Afghanistan
By Michelle Tan
Military Times
The Defense Department identified the soldier killed Tuesday in Afghanistan.
The incident is under investigation.
McClintock, of Albuquerque, New Mexico, was assigned to 1st Battalion, 19th Special Forces Group, in Buckley, Washington.
McClintock and his fellow Green Berets, from 1st Battalion?s A Company, deployed to Afghanistan in July, according to information from the Washington Army National Guard.
McClintock joined the Army in 2006. After completing his training, McClintock was assigned to the 1st Cavalry Division, deploying to Iraq in 2007.
He was chosen for selection in the U.S. Army Special Forces School in May 2009, according to information from the Guard. He was assigned to 1st Special Forces Group, at Joint Base Lewis-McChord, Washington, in November 2010.
He deployed to Afghanistan from August 2012 to May 2013.
McClintock left active-duty in December 2014 and was assigned to 1st Battalion, 19th Special Forces Group, which is part of the Washington Guard. He was a Special Forces engineer sergeant, according to information from the Guard.
?Staff Sergeant McClintock was one of the best of the best,? said Maj. Gen. Bret Daugherty, commander of the Washington?Guard, in a statement. ?He was a Green Beret who sacrificed time away from his loved ones to train for and carry out these dangerous missions. This is a tough loss for our organization.?
McClintock is survived by his wife, infant son and his parents, according to the Guard.
McClintock was killed and two others were wounded in hours-long fighting Tuesday near the city of Marjah, in southern Helmand province.
Col. Mike Lawhorn, a military spokesman in Afghanistan, said ?all casualties have been evacuated,? the Associated Press reported earlier on Wednesday.
The troops? evacuation was delayed Tuesday when one helicopter took fire and was unable to land, and another was unable to take off.
Lawhorn told the AP that U.S. special operations forces were advising their Afghan counterparts during the battle. The Taliban have recently attacked a number of cities in Helmand, one of several fronts where the insurgents have advanced in the year since the U.S. and NATO formally concluded their combat mission.
Initial reports about the battle were sketchy.
?There is still a fight going on,? Pentagon press secretary Peter Cook said Tuesday afternoon, hours after the casualties were sustained. ?We don?t yet have all the details surrounding what has taken place.?
Cook added two U.S. helicopters were dispatched to the scene to provide medical evacuation for the U.S. casualties but could not complete the mission, according to the AP. One was waved off after taking fire and returned safely to its base, Cook said. The other, an Air Force HH-60 Pave Hawk, landed safely but was unable to take off because its rotor struck a wall.