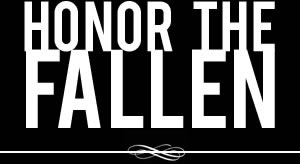 Honoring those who fought and died in Operation Enduring Freedom, Operation Iraqi Freedom and Operation New Dawn
Search Our Database
Army Staff Sgt. Michael J. Garcia
Died July 4, 2011 Serving During Operation Enduring Freedom
---
27, of Bossier City, La.; assigned to the 63rd Ordnance Battalion, 52nd Ordnance Group (Explosive Ordnance Disposal), 20th Support Command, Fort Polk, La.; died July 4 at FOB Shank, Afghanistan, of wounds suffered when insurgents attacked his unit using an improvised explosive device.


---

Friends, family mourn slain Polk soldier

By Melody Brumble
Shreveport (La.) Times

Staff Sgt. Michael J. Garcia died doing what he loved, friends say.

Garcia, 27, of Bossier City, died on Independence Day of injuries suffered during an attack on his unit in Afghanistan. He was less than a month away from his 28th birthday.

He joined the Army after graduating from Bossier High School in 2001.

"He loved what he did, he absolutely loved what he did," said his girlfriend, Shelby Martinez, who said he was "the happiest he ever was in his whole life deployed in Afghanistan."

Precise and methodical, he always arranged to have birthday and holiday presents sent to family and friends even while deployed, and even left instructions with one of his sisters as to what would need to be done if he died, Martinez said.

"Any time I brought it up, he said 'You can't think about that,' " she said.

Garcia worked in explosive ordnance disposal. He served with the 705th Explosive Ordnance Disposal Company, which supported the 2/4 Infantry Battalion's Task Force Warrior, 4th Brigade Combat Team, 10th Mountain Division, out of Fort Polk, La.

"His best friend, who did the same thing he did, was killed in February," Martinez said. She said she asked him how he dealt with it. "He was sad about a week, and angry and processed it and just lives with the happy memory of what they had, and that's what I'm trying to do."

Neighbor Cassie Eguia attended Plantation Park Elementary, Rusheon Middle and Bossier High schools with Garcia.

"You always knew that he had your back, he was going to be there," she said. "No matter what you asked of him, he was going to do whatever he could do to make that happen. You never had to worry that he was going to judge you. He was there, no matter what."

Christine Geisler Thomas of Shreveport, who also knew Garcia since high school and has set a Facebook page in his honor, agreed. "He was amazing," Thomas said. "There's no other way to describe Michael."

In everyday life, Garcia was "an all-around nice guy," she said. "He was handsome, he made you laugh. He knew how to make somebody's day. I keep thinking, 'Of all the people, why him?' " Thomas said.