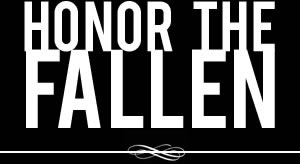 Honoring those who fought and died in Operation Enduring Freedom, Operation Iraqi Freedom and Operation New Dawn
Search Our Database
Army Staff Sgt. Michael J. Sutter
Died December 26, 2003 Serving During Operation Iraqi Freedom
---
28, of Tinley Park, Ill.; assigned to the 745th Ordnance Company, 79th Ordnance Battalion, Army National Guard, based in Grayling, Mich.; killed Dec. 26 by an improvised explosive device that detonated while he was trying to disarm it in Baqubah, Iraq.
* * * * *
Staff Sgt. Michael Sutter loved the military, a passion reflected even things he did for fun, like paintball games. "The Army was his life," said sister-in-law Ann Sutter. Sutter, 28, of Tinley Park, Ill., was killed in Iraq on Dec. 26 while trying to defuse a homemade bomb. He was based in Camp Grayling, Mich.
Military officials told the family that Sutter was using a robot to defuse one bomb, then tried to do the same with another bomb but couldn't get to it with the robot, Ann Sutter said. He tried to defuse it manually and was a foot away when it exploded, she said.
Sutter served eight years in the Army before joining the National Guard, Ann Sutter said. A graduate of Andrew High School, Sutter was attending Moraine Valley College.
Sutter's mother, Judy, told WLS-TV in Chicago that her son was a team leader.
"The guys trusted him, believed in him," she said. "They idolized him." — AP
---
Chicago suburb names park after late soldier
TINLEY PARK, Ill. (AP) — A Chicago suburb has dedicated a playground in honor of a soldier killed in Iraq in 2003.
The Southtown Star reports the village of Tinley Park is honoring Army Staff Sgt. Michael Sutter. His family unveiled a sign at the park earlier this week. A plaque will be installed at a later date.
Sutter graduated from Andrew High School in Tinley Park. He enlisted in the Army in 1994 — less than a year after graduation. He later joined the National Guard.
The 28-year-old died the day after Christmas 2003 after trying to defuse a homemade explosive device.
His family's longtime involvement with the park district prompted the idea of naming a park after Sutter. Friends and family gathered more than 3,000 signatures in support of the effort.