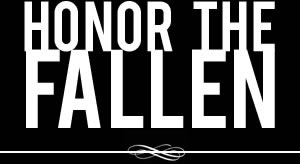 Honoring those who fought and died in Operation Enduring Freedom, Operation Iraqi Freedom and Operation New Dawn
Search Our Database
Army Staff Sgt. Michael J. Wiggins
Died January 23, 2007 Serving During Operation Iraqi Freedom
---
26, of Cleveland, Ohio; assigned to 79th Explosive Ordnance Disposal Battalion, Fort Sam Houston, Texas; died Jan. 23 in Balad, Iraq, of a noncombat-related injury.
* * * * *
Soldier's sharp mind, competitive nature remembered by friends
The Associated Press
Pastor David Hunter recalled playing Monopoly for hours with a competitive Michael J. Wiggins, a junior deacon and choir member.
Some games lasted until 1 a.m., with Wiggins shunning low-ranking Baltic and Mediterranean avenues. Wiggins delighted in beating Hunter, who now offers God some insight into dealing with Wiggins in heaven: "When Michael is aggressive, he's not being disrespectful."
Wiggins, 26, of Cleveland, was killed Jan. 23 in Balad of a non-combat related injury. He was a 1998 high school graduate and was assigned to Fort Sam Houston.
Army Brig. Gen. David Quantock said Wiggins — a cross-country athlete with a contagious smile — had a nickname. Fellow soldiers called him "T.M., for Technical Manual. He had them memorized."
East Cleveland Mayor Eric Brewer remembered Wiggins driving his treasured gray Mustang. "The brother had his act together," Brewer said.
He is survived by his parents, Valerie and the Rev. Anthony Wiggins.
Two days before he died, he sent an e-mail to his sister, Nicole: "Dear Nie, some people succeed because they are destined to, but most people succeed because they are determined to."