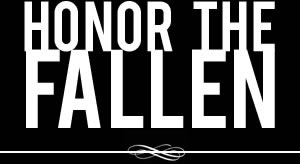 Honoring those who fought and died in Operation Enduring Freedom, Operation Iraqi Freedom and Operation New Dawn
Search Our Database
Army Staff Sgt. Morgan D. Kennon
Died November 7, 2003 Serving During Operation Iraqi Freedom
---
23, of Memphis, Tenn.; assigned to 3rd Battalion, 327th Infantry Regiment, 101st Airborne Division (Air Assault), based in Fort Campbell, Ky.; killed Nov. 7 in a rocket-propelled grenade attack while he was guarding a bank in downtown Mosul, Iraq.
---
Soldier died before fulfilling dream of becoming lawyer
Associated Press
MEMPHIS, Tenn. — Morgan D. Kennon joined the Army immediately after high school to earn money for college. He hoped one day to become a lawyer.
That dream was lost when Kennon, 23, a staff sergeant with the 101st Airborne Division out of Fort Campbell, died in an attack on an Army convoy guarding a bank in Mosul, Iraq. He was apparently the first Memphis resident killed in the war.
"He was a beautiful kid," Kennon's father, Morgan Kennon, said of his tall, slender and studious namesake.
"He was a serious-minded youngster who was devoted to fulfilling his mother's wishes," his father said. "If his mother needed anything, instead of being out in a park playing basketball, it was his joy to go out and do whatever he had to do to help her.
"That is what made him such a beautiful young man."
Before his son's death, the elder Kennon said he felt sorry for families of soldiers killed in Iraq, but never thought it would happen to his son — the same way most people don't worry when they drive their cars.
"In your mind's eye, it is not going to happen to you. No one is going to run a red light, or hit me in the rear, or car-jack my car," he said. "You have a level of comfort, and that is how I felt about him, that no matter where he goes, he will be safe.
"I must have carried that thought too far."
Kennon, an over-the-road truck driver for Kroger, had just arrived home from work at about 4 p.m. on Nov. 7 when two Army officers knocked on his front door. At first, he thought they were soliciting donations.
The officers told Kennon his son had died, but did not suffer. "That in a sense is comforting," he said.
Kennon's death is not the first tragedy for his family. In 2000, his older brother, Marcus Kennon, was murdered and his body dumped in Birmingham.
And in 1975, the elder Kennon's brother, Isaac Kennon, was killed when a burglar broke into his home. No arrests were made in either case, he said.
"I'm amazed at how rough my life has turned out," the elder Kennon said. "I depend on my God. Without Him, I could not make it."