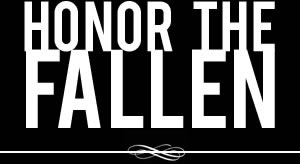 Honoring those who fought and died in Operation Enduring Freedom, Operation Iraqi Freedom and Operation New Dawn
Search Our Database
Army Staff Sgt. Nino D. Livaudais
Died April 3, 2003 Serving During Operation Iraqi Freedom
---
23, of Ogden, Utah; assigned to 3rd Battalion, 75th Ranger Regiment, Fort Benning, Ga.; died from severe injuries sustained in car-bomb suicide attack in Iraq.
---
Livaudais, 23, was the "image of an American," his best friend says.
"He's a hero, definitely," that friend, Hayden Hatch, told Salt Lake City's KSL-TV. "They had to do a terrorist-type thing in order to get him. He was definitely a strong individual. He was a good guy. I'm proud to say he was my friend."
Livaudais was killed in a suicide car-bomb attack April 3 while coming to the aid of a pregnant woman standing next to the car. The woman, who had been a passenger in the car, also was killed.
Hatch, friends with Livaudais since junior high school, last saw him in the summer when he went home to Utah for a visit.
Hatch said Livaudais didn't talk much about Iraq, except to say he was willing to serve.
"He was definitely an image of an American. He loved his country. He loved his family. He would do anything for either," Hatch said.
Jackie Livaudais, who has two children with Nino and is pregnant with a third, said she was proud of her husband.
"He had a purpose," she said. "He was doing his part as an American. I knew I never was going to get him behind a desk. He wanted to make the world better and get the bad guys."
She wasn't surprised her husband would have rushed to aid a pregnant woman. "What man wouldn't run to that?" she said.
Livaudais, who also served in Afghanistan twice, planned to make the military his career. He graduated from high school in Ogden in 1997, joined the Army in 1998 and became a Ranger in 1999.
— USA Today, Associated Press