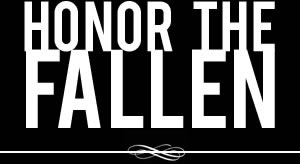 Honoring those who fought and died in Operation Enduring Freedom, Operation Iraqi Freedom and Operation New Dawn
Search Our Database
Army Staff Sgt. Patrick D. Hamburger
Died August 6, 2011 Serving During Operation Enduring Freedom
---
30, of Lincoln, Neb.; assigned to 2nd Battalion, 135th Aviation Regiment (General Support Aviation Battalion), Nebraska National Guard, Grand Island, Neb.; died Aug. 6 at COP Sayed Abad, Wardak province, Afghanistan, of wounds suffered when the CH-47 Chinook helicopter in which he was riding was shot down.


---

Guardsman wanted family to be at ease with his deployment

The Associated Press

A fallen Nebraska National Guard member had only been in Afghanistan a week or so before being killed in a military helicopter crash, his brother said.

Staff Sgt. Patrick Hamburger, 30, of Grand Island, Neb., one of 30 Americans killed in an Aug. 6 Chinook crash, had only been in the country for a short period of time, his brother said.

Chris Hamburger said his brother landed in Afghanistan less than two weeks prior to the crash and arrived at Forward Operating Base Shank a few days before his death.

"He didn't have to go and he wanted to go because his group was getting deployed. He wanted to be there for them — that's him for you," Hamburger said, adding that Patrick always looked out for his two younger brothers and friends.

"It doesn't come as a total surprise that he was trying to help people and that's how it all ended up happening," he said.

Hamburger's family said he was a crew chief on his first deployment.

Chris Hamburger last spoke to his brother July 26, when he arrived in Afghanistan. He said his brother was joking around and didn't talk about his mission.

"He didn't want us to worry about it," he said.

Patrick Hamburger planned to propose to his girlfriend when he got home, his brother said. The couple has a 2-year-old daughter, and his girlfriend has a 13-year-old who Patrick has helped to raise for the past several years.


---

Funeral held for Nebraska soldier killed in Afghanistan helicopter crash

The Associated Press

LINCOLN, Neb. - Mourners gathered Saturday in Lincoln to pay respects to a Nebraska Army National Guard soldier who died aboard a downed helicopter in Afghanistan.

Sgt. Patrick Hamburger, 30, of Grand Island, was among 30 Americans and eight Afghans who died Aug. 6 when a rocket-propelled grenade fired by a Taliban insurgent downed their Chinook helicopter.

His funeral was held Saturday, the Lincoln Journal Star reported.

Hamburger was a flight engineer with the Army National Guard's Company B, 2nd Battalion 135th General Support Aviation unit. The unit is based in Grand Island, Neb., where Hamburger lived with his girlfriend, their 2-year-old daughter and his girlfriend's 13-year-old, who Hamburger helped to raise for several years.

He grew up in Lincoln and had been a member of the National Guard since 1998. He was in Afghanistan less than two weeks before he died.

Hamburger was among at least two Nebraska residents killed in the helicopter crash. Master at Arms, Class 1 John Douangdara, 26, a native of South Sioux City, was also killed. He was a lead dog handler for the Navy SEALs.