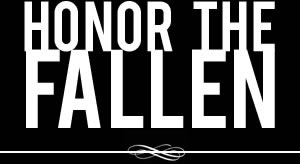 Honoring those who fought and died in Operation Enduring Freedom, Operation Iraqi Freedom and Operation New Dawn
Search Our Database
Army Staff Sgt. Paul A. Velazquez
Died November 2, 2003 Serving During Operation Iraqi Freedom
---
29, of San Diego; assigned to III Corps Artillery at Fort Sill, Okla.; killed Nov. 2 in an attack on a CH-47 Chinook helicopter near Fallujah, Iraq.
---
Soldier remembered as being steadfast for freedom
Associated Press
LAWTON, Okla. — An Army sergeant who died along with 15 others when their helicopter was shot down in Iraq was remembered in Nov. 11 funeral services as being a lover of freedom.
Staff Sgt. Paul A. "Tony" Velazquez, 29, was one of six soldiers from Fort Sill who died when their CH-47 Chinook went down near Fallujah, Iraq, on Nov. 2.
"I am very proud and honored to serve alongside a soldier such as Tony Velazquez," said retired 1st Sgt. Daniel Capri.
He said Velazquez believed in freedom.
"He lived it, he breathed it and he died for it," Capri said.
Velazquez, who is survived by a wife and three young children, was born July 24, 1974, in Paris, Tenn., and grew up in San Diego.
He was due to return to his home near Fort Sill to see a baby born in June.
His widow, Mary Velazquez, was given three final mementos of her husband — a Purple Heart, a Bronze Star and the flag that had covered his casket.
Robert Smith, youth pastor at the First Baptist Church of Madill, read memories of the soldier written by those who were close to Velazquez.
One wrote that "Tony was always their protector," that he was "generous and loving, always trying to keep his family close to him."
"He lived a hero, he died a hero, and I look forward to seeing him again in heaven," one mourner wrote.
Velazquez entered the Army in 1992. His first duty station was the 5th Battalion, 18th Field Artillery at Fort Sill.
He was reassigned to B Battery, 2nd Battalion, 5th Field Artillery as a howitzer section chief in October 2002. Velazquez was deployed in support of Operation Iraqi Freedom on April 12.
Velazquez had been part of the Fort Sill community for 10 years and was laid to rest in the post cemetery with full military honors.
He leaves behind his wife, Mary; his son, David; daughters, Kirsti and Brianna, and his mother, Mary Elizabeth Velazquez.