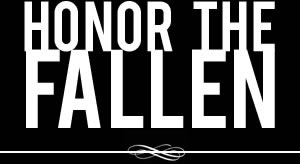 Honoring those who fought and died in Operation Enduring Freedom, Operation Iraqi Freedom and Operation New Dawn
Search Our Database
Army Staff Sgt. Paul C. Mardis Jr.
Died July 15, 2004 Serving During Operation Iraqi Freedom
---
25, of Palmetto, Fla.; assigned to 3rd Battalion, 5th Special Forces Group, Fort Campbell, Ky.; died July 15 in Washington, D.C., of injuries sustained May 20 when his vehicle was struck by an improvised explosive device in Mosul, Iraq.
---
Soldier who died of war injuries eulogized by comrade-in-arms
Associated Press
FORT CAMPBELL, Ky. — A Fort Campbell soldier wounded in Iraq remembered Staff Sgt. Paul C. Mardis as an inspiration at a memorial service Tuesday.
Mardis, 25, who was born in Coshocton, Ohio, died Thursday at Walter Reed Army Medical Center in Washington from injuries suffered in a May 20 explosion near Mosul.
Sgt. 1st Class Donald Kabrich, wounded in the same attack, visited Mardis in the hospital numerous times.
"But once again, it was Paul doing the inspiring," he said.
Kabrich said Mardis helped him after the blast.
"It was hugely powerful. It instantly changed our reality," Kabrich said. "I was wounded, and I know Paul was, too, but Paul came to my aid."
Mardis, of Palmetto, Fla., was the 63rd soldier from Fort Campbell to die in the war in Iraq.
He was remembered as a hero known to his comrades as an "organizational fanatic," Staff Sgt. Mark Conant said.
Conant said Mardis reinvented the filing system for the 5th Special Forces Group's Company B, 3rd Battalion, after discovering some old receipts tucked away in a filing cabinet. The receipts were from former "Green Berets," as 5th Group soldiers are known, and dated in the 1980s.
"He organized a bookkeeping system, and Paul would joke that he had an excessive, compulsive disorder," Conant said. "He always had an opinion and a better way of doing things."
Mardis joined the Army on Sept. 2, 1998, as an indirect fire infantryman and became a Green Beret in 2001.
"Paul got to see a lot. He worked with political parties in Baghdad and with future presidents and vice presidents of Iraq," Conant said.
Mardis is slated to posthumously receive a second Purple Heart. The decoration also was awarded after he was injured last September in Iraq.
He is survived by his wife, Kacey, of Clarksville, Tenn., and two sisters.