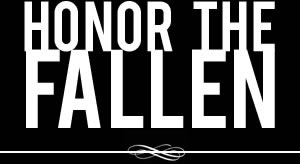 Honoring those who fought and died in Operation Enduring Freedom, Operation Iraqi Freedom and Operation New Dawn
Search Our Database
Army Staff Sgt. Paul F. Brooks
Died May 21, 2009 Serving During Operation Iraqi Freedom
---
34, of Joplin, Mo.; assigned to the 935th Aviation Support Battalion, Springfield, Mo.; died May 21 near Baghdad of wounds sustained from an improvised explosive device. Also killed were Maj. Jason E. George and 1st Lt. Leevi K. Barnard.
* * * * *
Jonesboro soldier dies in Baghdad bombing
The Associated Press
JONESBORO, Ark. — An Army medic from Jonesboro serving in Baghdad was among three American soldiers killed Thursday when a bomb was set off in a vehicle at an outdoor market, his family said.
Paul Faris Brooks, 35, was on his second tour in Iraq, according to his mother, Barbara Brooks.
She said a military chaplain and sergeant arrived at her home around 4 p.m. Thursday to notify the family of the death.
The blast occurred in Baghdad's southern Dora district, where a bomb exploded near an American foot patrol, U.S. and Iraqi officials said.
The U.S. military initially reported nine U.S. personnel were wounded in the attack. Later, the military said it could not confirm that number because the injured were still being evaluated and treated.
The attack occurred about 10:38 a.m. as the soldiers patrolled near an outdoor market, according to Army Maj. David Shoupe.
Iraqi police said a suicide bomber was responsible, but Shoupe said the U.S. could not confirm that. He said four civilians died in the blast, but Iraqi police and hospital officials put the civilian toll at 12 killed and 25 wounded.
The officials spoke on condition of anonymity because they were not authorized to release the information.
Mrs. Brooks said her son was a good father to his seven children, and a good husband.
"Daddy was their idol," she said, holding a photo of four of Paul Brooks' children. "He had good kids. He was a typical teen-ager who grew into a family man."
Mrs. Brooks said her son attended Jonesboro High School and obtained a GED while in the military.
In addition to his mother and father, Paul David Brooks, the slain soldier is survived by his wife, Nicole, and their children — Hayley, 14; Harmony, 11; Seth, 7; Logan, 6; Aiden, 5; Samara, 3; and Denver, 2.
Mrs. Brooks said she and her husband last spoke with their son on Wednesday.
"We talked about the mission and how they had to have a medic with them," she said.
Funeral arrangements are pending.
* * * * *
Volunteered to go to Baghdad on latest tour
The Associated Press
It was not uncommon to find Paul F. Brooks and his children playing video games or watching movies together at the house or visiting a park.
"He was their buddy, all of them. They hung out around the house. They have a big house and a big yard and a dog. They just did normal family stuff," said his sister, Nikki Winn. "He was a family man. He was respectful and honorable."
Brooks, 34, of Joplin, Mo., died May 21 near Baghdad of wounds suffered when his unit was attacked. He was on his second tour and was assigned to Springfield, Mo.
Brooks was an E-5 medic in the Army and was working toward an E-6 status. He was always interested in the nursing and health professions. He had worked as a certified nursing assistant prior to enlisting.
On his most recent tour he volunteered to go to Baghdad.
"He didn't have to go to Iraq. It was an option for him. It meant more money to help support his family," Winn said. "He joined full time to help his family."
He is survived by his wife, Nicole, and his eight children, ranging in age from 2 to 16: Denver, Samara, Cody, Seth, Hailey, Corey, Aidan and Logan.
---
Blood drive honors northeast Arkansas soldier

By KRYSTIN McCLELLAN
The Jonesboro Sun via AP

JONESBORO, Ark. — The family of a fallen soldier is working to keep his memory alive.

Nikki Winn, Barbara and Christy Brooks, and many volunteers spent a recent Saturday at the second annual Staff Sgt. Paul F. Brooks Fallen Soldier Memorial Blood Drive at The Rock of Northeast Arkansas in Jonesboro. The goal was 65 units of red blood cells; the final tally was 76.

Winn, a former Red Cross staff member, and her family wanted a way for people to give to a good cause, even if they didn't have any money to donate. They came up with the blood drive, reasoning that almost anyone can give blood or volunteer time to help.

They also thought a blood drive would memorialize Paul Brooks and his sacrifice as a combat medic. He was killed in action in Iraq in May 2009.

"He would be the first in line to (give blood)," said Barbara Brooks, Paul's mother.

"It's the gift that keeps giving," Christy Brooks added.

The community has responded very well to both blood drives, Barbara said. Last year's goal was 45 units, and the actual total was 61.

The Jonesboro Sun reported (http://is.gd/mKAm2x ) that some donors and volunteers drove from Searcy to be at the event. Nikki added that employees from the Sonic Drive-In just down the road from The Rock called to schedule appointments so they could give blood when their shift ended.

Donors were given cookies, sodas and event T-shirts after donating. They could also enter to win door prizes ranging from stainless-steel cooking instruments to a 32-inch flat-screen television. The family's goal is for the event to be the biggest annual blood drive in the area, and one that is thought of highly.

In the first year, even the Red Cross workers donated blood, and Paul's fellow soldiers came from North Carolina to donate blood in his memory. Barbara said that one of the hardest parts of dealing with her son's death was thinking that he died alone without his family — but the presence of the soldiers at the first blood drive reminded her that he wasn't alone.

"They're his Army family, and they loved him," Barbara said.

She wants to continuing working at the blood drive until Paul's 5-year-old son — one of four children he left behind — is old enough to donate.

The drive is not only meant to honor fallen heroes and their families, but also the veterans who are home. Brooks' family hopes the event will also raise awareness of post-traumatic stress disorder, with which many veterans struggle. Winn and her family encouraged everyone to offer a nice gesture to veterans and active soldiers when they can.

"Someone needs to do that before something like (a death) happens," Barbara said.

The family said they are still adjusting to living with the pain of missing Paul — what they call "a new kind of normal." His relatives said they wanted to have an event where they could do good things while talking about his life.

A projector scrolled through a slide show of photos of Paul and many other fallen soldiers, and donors could watch it while they gave blood. But the room was also filled with conversation and playful banter between Red Cross members and donors.

"It's not a pity party," Christy said. "I'm proud of him. I miss him and always will, but I'm super proud of him and his sacrifice."