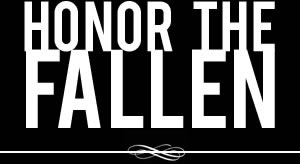 Honoring those who fought and died in Operation Enduring Freedom, Operation Iraqi Freedom and Operation New Dawn
Search Our Database
Army Staff Sgt. Paul J. Johnson
Died October 20, 2003 Serving During Operation Iraqi Freedom
---
29, of Calumet, Mich.; assigned to 1st Battalion, 505th Parachute Infantry Regiment, 82nd Airborne Division, Fort Bragg, N.C.; killed Oct. 20 while on mounted patrol when the vehicle in which he was riding hit an improvised explosive device and then came under small-arms fire by enemy forces in Fallujah, Iraq.
---
Fort Bragg soldier remembered as 'epitome' of a paratrooper
Associated Press
FAYETTEVILLE, N.C. — Staff Sgt. Paul J. Johnson, killed Monday when Iraqi fighters ambushed his patrol in Iraq, was remembered as a top-notch soldier by his colleagues at Fort Bragg.
"From what I hear, he is the epitome of what an 82nd paratrooper should be," Master Sgt. Pam Smith said Tuesday.
Johnson, of Calumet, Mich., was killed while heading into Fallujah to patrol about 12:30 p.m. A roadside bomb exploded near the Humvee he was riding in, Pentagon officials said. He was 29.
The ambush was in the same area where an ammunition truck broke down Sunday and was attacked.
Six other paratroopers were wounded in Monday's ambush. The soldiers were taken to the 28th Combat Support Hospital in Baghdad. The Department of Defense did not release the soldiers' names or their conditions.
Johnson was a squad leader in Alpha Company, 1st Battalion, 505th Parachute Infantry Regiment.
He is survived by a wife and a son. His wife declined to be interviewed Tuesday.
Johnson joined the Army in January 1993 and was assigned to the 82nd Airborne Division in February 1999. Before deploying to Iraq, he took part in Operation Enduring Freedom in Afghanistan with the 82nd.
His awards include a bronze star and a combat infantry badge. He was a senior rated jumpmaster.
Neighbors said he was a family man, and could often be seen playing with his son.
"He was an all-around good guy," said neighbor James Parrish.
Parrish said that before Johnson left for Iraq, they spoke about how dangerous it was there.
"It hits close to home because it is someone I know," Parrish said.
Thirteen paratroopers from the 82nd, including Johnson, have been killed in Iraq, all of them since May 1 when President Bush declared the end of major combat operations.
Johnson is the third paratrooper from the 3rd Brigade Combat Team to be killed. The team is made up of two battalions from the 505th Parachute Infantry Regiment and one battalion from the 504th Parachute Infantry Regiment.
---
Chief Warrant Officer Philip A. Johnson was a committed military man who jumped to the Army after the Marine Corps. The helicopter pilot attended the University of South Alabama in Mobile for three years before joining the Marines. After four years in the Marines, Johnson served in the Army for six years.
"He was very committed. He was doing what he wanted to do, and he felt he was doing the right thing," said his father, Philip A. Johnson Sr.
Johnson, 31, was born in Davenport, Iowa, and grew up in Chicago before his family moved to Mobile in 1985. He was among nine soldiers killed Jan. 8 in a Black Hawk crash in Iraq. Johnson's wife, Melissa Johnson, 28, is in the Air Force and lives in Colorado Springs, Colo.
— Associated Press