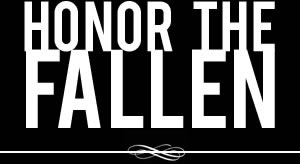 Honoring those who fought and died in Operation Enduring Freedom, Operation Iraqi Freedom and Operation New Dawn
Search Our Database
Army Staff Sgt. Paul M. Neff II
Died November 7, 2003 Serving During Operation Iraqi Freedom
---
30, of Fort Mill, S.C.; assigned to 5th Battalion, 101st Aviation Regiment, 101st Airborne Division (Air Assault), based in Fort Campbell, Ky.; killed in action when a UH-60 Black Hawk helicopter was shot down Nov. 7 in Tikrit, Iraq.
---
Soldier killed in Iraq 'loved the Army'
Associated Press
COLUMBIA, S.C. — A former South Carolina man killed in Iraq "loved the Army" and joined just a few months after graduating from Fort Mill High School, his parents said.
"He had the option of getting out about three years ago and he didn't. He loved it and wanted to be there," said Judy Baker, mother of Staff Sgt. Paul Neff II, who was killed Nov. 7 when his Black Hawk helicopter was shot down in Tikrit.
"He loved the Army," said Baker, who now lives in Spring Hill, Fla.
Neff was one of six soldiers killed in the incident. He was assigned to the 101st Airborne Division based in Fort Campbell, Ky.
Neff, 30, joined the Army after graduating high school in 1991, said his father, retired Navy Chief Petty Officer Paul Neff.
"He liked what he was doing," said the elder Neff, now of West Branch, Mich.
Baker said her son loved being outdoors, but the Army was his calling.
"It was what he wanted to do. I don't know if it was instilled in him from family, but that was his choice. He wanted to be a pilot, but he knew he couldn't do that so he went to the helicopters."
She said her son was concerned about going off to war — particularly because he was the single parent of a 9-year-old son — but felt it was his duty to serve.
"Nobody wants to go off to war," she said. "But he knew that was expected of him. He was there to do that.
"We never know what is mapped out for us. I know we weren't the only family, my heart goes out to the others that were involved. I know they had kids and mothers and fathers, too. Our heart goes out to everybody."
The younger Neff, who was divorced, was planning to marry his fianc©e, Sabrina Campbell, when he returned home, his father said. The couple lived in Clarksville, Tenn.
Neff said he wanted his son to be known as a sergeant first class.
"When a person dies, he automatically is eligible for a promotion," Neff said through tears. "He deserves sergeant first class."