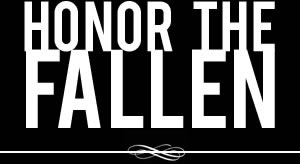 Honoring those who fought and died in Operation Enduring Freedom, Operation Iraqi Freedom and Operation New Dawn
Search Our Database
Army Staff Sgt. Richard P. Ramey
Died February 8, 2004 Serving During Operation Iraqi Freedom
---
27, of Canton, Ohio; assigned to the 703rd Ordinance Company, Fort Knox, Ky., supporting the 82nd Airborne Division; killed Feb. 8 when an improvised explosive device detonated in Mahmudiyah, Iraq.
---
Ohio soldier killed in Iraq was nearing stateside assignment
Associated Press
CANTON, Ohio — When an Ohio soldier killed in Iraq was once asked as a third grader what he wanted to do when he grew up, he wrote to his teacher: "I'll go to war and fight."
"The teacher called and was a little alarmed and I said, 'No, that's my son,"' recalled the mother of Army Staff Sgt. Richard Ramey, Julie Ramey.
Ramey, 27, of Canton, was killed Feb. 8 in an attack in Mahmudiyah, Iraq, 20 miles south of Baghdad as insurgents attacked separate Army convoys with explosives, the Pentagon said. Three other soldiers were wounded.
He was assigned to the 703rd Ordnance Company out of Fort Knox, Ky., and was supporting the work of the 82nd Airborne Division, the Pentagon said.
Ramey was the 20th Ohioan killed in the war. He served in the Army for 8" years.
He was sent to Iraq in September and was looking forward to an assignment in Alaska beginning in late March, said his father, Jerry Ramey.
Photos of Ramey in his uniform and of his 1995 graduation hung on a wall and a mantle of the Rameys' home. Next to it was a graduation photo of his younger sister, Sarah.
"It's going to be tough, but we'll get through it," Jerry Ramey said.
Julia Ramey said she and her husband were proud of his service.
"Richard loved to do his job. No matter where it would take him," she said. "He really felt deeply that he wanted to protect people that couldn't protect themselves."
In a statement released through Fort Knox, the family said, "He was adventurous and smart, combining both qualities in what he did for the Army. We knew his work was dangerous but also knew he wouldn't have wanted to do anything else."
Ramey graduated in 1995 from suburban Perry High School, according to Mark H. Dean, principal of the 1,200-student school. The school likely will honor Ramey by hanging a memorial plaque with his photograph, Dean said.
Bob Kilpatrick, who had Ramey in his English class, said Ramey was "a solid kid who worked hard and tried to do as much as he could right."
He said the Perry faculty learned about Ramey's death on Feb. 9. "It was a sad, sad day. It just made the rest of the day kind of sad," he said.
Ramey played offensive guard with the Perry football team and was a teammate of Kilpatrick's son. Ramey looked forward to his military service, according to Kilpatrick, "not to get his college paid for. He actually wanted to serve."
A Feb. 12 memorial service for Ramey was scheduled in the Main Post Chapel at Fort Knox.
Ramey was the second soldier from the 703rd killed in Iraq, according to Connie Shaffery, a Fort Knox spokeswoman.
Staff Sgt. Kimberly A. Voelz, 27, of Carlisle, Pa., who was assigned to the 703rd along with her husband, was killed Dec. 14 in Iskandariyah, Iraq. She died in her husband's arms hours after an improvised explosive device she was trying to defuse went off.
---
Explosives unit recovering from loss of second soldier
FORT KNOX, Ky.— Lan Sutton could hear the hurt in her husband's voice.
He was calling to tell her another friend, Staff Sgt. Richard P. Ramey, had been killed in Iraq.
"I knew he was in shock. I could hear how it was tearing him apart," Sutton said of her husband, Staff Sgt. Ben Sutton of the 703rd Ordnance Co., based at Fort Knox.
Sutton and Ramey knew each other for about six years and worked together in Iraq.
Soldiers at the post held a memorial Friday for Ramey, a Canton, Ohio native killed in an explosion on Feb. 8 in Iraq. He is the second member of the unit to die in Iraq since December.
Family members and unit commanders say the rest of the tight-knit, 15-member company will be back in Kentucky by March, when they will be given time to recover from losing two fellow soldiers.
The deaths of Ramey and Staff Sgt. Kimberly A. Voelz, 27, of Pennsylvania, in December, have hit the unit hard, said Lt. Col. Keith Angles, the battalion commander.
Voelz, her husband Staff Sgt. Max Voelz and Ramey led teams of soldiers who defused explosive devices. Max Voelz returned to the United States after his wife died in his arms.
Three teams of soldiers are now without leaders, Angles said.
"When you lose a staff sergeant, you've lost the whole team," Angles said. "Now, they've lost three team leaders. It's devastating."
Ramey, 27, was killed in an attack in Mahmudiyah, Iraq, about 20 miles outside of Baghdad. He was working on disarming an explosive device when it went off, Angles said.
Voelz died near Iskandariyah, Iraq, as her unit was responding to an explosive ordnance disposal call. As she was being taken to the hospital, her husband, who was stationed nearby, received word of her injury and rushed to her side at the military hospital at the Baghdad airport, her family said. She died a few hours later.
Members of explosive disposal units rarely see tragedy like this, Angles said.
"Sometimes, more than anything else, it's bad luck," Angles said. Fewer than one percent are severely injured or killed each year, he said.
During the memorial service, attended by about 100 people at the post's main chapel, friends and fellow soldiers remembered Ramey as someone who loved the outdoors, practical jokes and his 9-year military career.
Sitting near the front of the chapel were a half-dozen wives of soldiers from the explosives unit, including Sutton. The wives hugged and consoled the Rameys at the end of the service.
Max Voelz continually broke down while discussing his friend at the service. Ramey's loss is felt by everyone left in the unit, he said.
"I don't have the words that can lessen our grief," Voelz said, before pausing to compose himself.
After the memorial service, Ramey's parents, Jerry and Julie Ramey, spoke briefly, saying they were proud of their son. The Rameys hugged Lan Sutton and Meadow Barker, whose husband Sgt. Shawn Barker, also served with Ramey.
The Rameys told Barker and Sutton to visit them "any time" as the group hugged and cried together.
"I am so grateful for the friends he had," Julie Ramey said. "He had wonderful friends."
— Associated Press