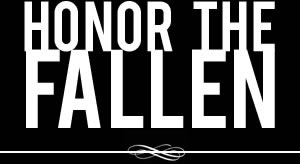 Honoring those who fought and died in Operation Enduring Freedom, Operation Iraqi Freedom and Operation New Dawn
Search Our Database
Army Staff Sgt. Ricky L. Crockett
Died January 12, 2004 Serving During Operation Iraqi Freedom
---
37, of Broxton, Ga.; assigned to Company D, 51st Signal Battalion, XVIII Airborne Corps, based in Fort Bragg, N.C. killed in action when he was struck by an improvised explosive device while on a mounted patrol, on Jan. 12 in Baghdad.
---
Georgia soldier killed in Iraq
Associated Press
ATLANTA — An Army mechanic from Broxton, Ga., has been killed in Iraq, family members said Tuesday.
Ricky Crockett, 38, was killed Jan. 12 when an explosion destroyed the truck he was driving, said sister Catherine Brockington. Family members were notified on Jan. 12 of Crockett's death. The military did not immediately confirm Crockett's death.
Crockett served with the 82nd Airborne Division out of Fort Bragg, N.C.
Brockington said Crockett's body would likely be returned to Broxton, 170 miles southeast of Atlanta, by Jan. 15.
Crockett had been in the Army for 20 years and was looking forward to retiring in August, his sister said.
Nearly a dozen of his relatives gathered at his boyhood home in Broxton. "Yesterday was kind of rough on everybody — my dad didn't take it too good," Brockington said.
Crockett was able to go home for Christmas. His sister said he was looking forward to serving out his remaining time in Iraq so he could retire from the military this summer.
"He liked to cook for us — he liked to cook greens and mostly everything, he loved to cook hog chitlins," Brockington said. "He liked to make pecan pies."
His survivors include his wife, Megan Crockett of Fayetteville, N.C., and his 14-year-old daughter, Marvise.
"I'm going to remember him with his big smile ... he always had an uplifting spirit," Brockington said.