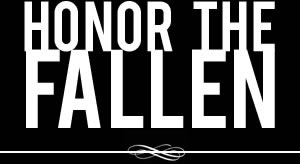 Honoring those who fought and died in Operation Enduring Freedom, Operation Iraqi Freedom and Operation New Dawn
Search Our Database
Army Staff Sgt. Robert Hernandez
Died March 28, 2006 Serving During Operation Iraqi Freedom
---
47, of Silver Spring, Md.; assigned to the 3rd Battalion, 318th Regiment, 1st Brigade, 80th Division (Institutional Training), Army Reserve, Fort Meade, Md.; killed March 28 when an improvised explosive device detonated near his Humvee during combat operations in Taquaddum, Iraq.
---
Prince George's police officer killed in Iraq
UPPER MARLBORO, Md. — A Prince George's County police officer was killed by an explosive device Tuesday in Iraq, authorities said.
Cpl. Robert Hernandez, a 10-year veteran of the police department, was traveling in a convoy at the time of the blast, police said. He had been stationed in Iraq since summer as a staff sergeant in the Army Reserves.
Further details of his death were not immediately available.
"I'm heartbroken by this loss," County Executive Jack Johnson said in a statement Wednesday. "It is a tragic loss for our county and the nation."
Chief Melvin High said the department was hit hard.
"As a police chief, this is an emotional time for me," High said. "We are a close-knit family."
Hernandez, 48, who previously worked as an officer in Washington, D.C.; Baltimore and Puerto Rico, was remembered as a hardworking man who won the respect of his fellow officers.
Hernandez joined Prince George's County police partly because he thought the department needed more Spanish-speaking officers, said Assistant Police Chief Roberto Hylton, who helped recruit him.
He spent his first six years on the force working in the Hyattsville area, which has the county's highest concentration of Spanish-speaking residents. He also mentored children at an elementary school, said Sgt. Robert Connell Sr., who supervised him for two years.
In 2000, his squad won a citation for organizing care packages for victims of hunger in Mozambique.
Hernandez also was praised for his work as a field training officer, in which he helped new officers graduating from the police academy.
"Those officers have since gone on to become productive members of this department and valued members of this community, and that was a direct result of the lessons they learned from Cpl. Hernandez," said Maj. Michael Blow.
Officer Kevin Sparks, who was trained by Hernandez, said the 24-year military veteran wanted to go to Iraq and was frustrated that he was not deployed sooner. If anyone could handle himself there, Sparks said, it was Hernandez.
"He always emphasized safety," Sparks said. "He always said, 'I want to make sure everyone goes home."'
Hernandez is survived by his fiancee and three children, ages 8, 18 and 21. One of his sons is also in the Army Reserve, police said. His parents and other relatives live in Puerto Rico.
— Associated Press