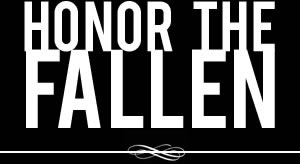 Honoring those who fought and died in Operation Enduring Freedom, Operation Iraqi Freedom and Operation New Dawn
Search Our Database
Army Staff Sgt. Robert J. Miller
Died January 25, 2008 Serving During Operation Enduring Freedom
---
24, of Oviedo, Fla.; assigned to the 3rd Battalion, 3rd Special Forces Group (Airborne), Fort Bragg, N.C.; died Jan. 25 in Barikowt, Afghanistan, of wounds sustained when he encountered small-arms fire while conducting combat operations.
---
Former University of Iowa student killed in Afghanistan
The Associated Press
IOWA CITY, Iowa — A former University of Iowa student was killed during combat operations in Afghanistan, the Department of Defense announced on Saturday.
Army Staff Sgt. Robert J. Miller died in Barikowt, Afghanistan. He suffered wounds during small-arms fire, according to the Department of Defense press release.
Robert Miller's mother, Maureen Miller, of Oviedo, Fla., told The Gazette of Cedar Rapids that her son had attended the University of Iowa for one year before leaving school to enlist in the Army Special Forces.
She declined further comment, the newspaper reported. A phone message from The Associated Press was not immediately returned.
Miller worked in Special Forces as a weapons sergeant. He was assigned to Company A, 3rd Battalion, 3rd Special Forces Group Airborne, which was based in from Fort Bragg, N.C.
According to the Department of Defense, he was deployed to Afghanistan in 2006 and awarded with the Army Commendation Medal with Valor for courage in the face of the enemy.
He was awarded eight other medals while in service, including the Army Good Conduct Medal, two Noncommissioned Officer Professional Development ribbons, the Ranger Tab and Special Forces Tab.
During his deployment in Afghanistan, Miller earned a promotion to staff sergeant.
Miller was born Oct. 14, 1983 in Harrisburg, Pa. He enlisted in the Army as a special forces candidate on August 2003, and became a Green Beret in 2005.
Miller is survived by his parents, Philip and Maureen Miller; brothers Thomas, Martin and Edward; and sisters Joanna, Mary, Therese and Patricia, all of Oviedo, Fla.
---
Fallen Green Beret gets battlefield salute
Staff report
Staff Sgt. Robert J. Miller, who was killed in action Friday in Afghanistan, was honored by hundreds of soldiers, sailors, airmen and Marines who lined the tarmac and roadway at Bagram Airfield on Sunday to pay their last respects.
Miller was a member of A Company, 3rd Battalion, 3rd Special Forces Group (Airborne).
According to a press release from U.S. Army Special Operations Command, he was killed by Taliban fighters as he protected his fellow Operational Detachment Alpha soldiers during combat operations near the Pakistan border.
The firefight took place near the village of Barikowt in the Nari district in Afghanistan's Konar province during a security patrol with Afghan border police in the Chenar Khar Valley, the release said.
On Sunday, Miller's flag-draped casket was carried in a tactical vehicle to a waiting Air Force C-17 cargo aircraft, and as the vehicle passed the line of his uniformed comrades, each stood at attention and saluted him for the last time.
Soldiers from Special Operations Task Force 33 formed a cordon leading to the ramp as his brothers in arms serving as pallbearers escorted Miller's remains into the aircraft's empty cargo area, the release said.
"He was always quick to volunteer and never thought it should be any other way. On numerous occasions when the Detachment was faced with a difficult task, Robby would just stand up and say, 'I got this one, I'll do it, send me,'" Capt. John Bishop of Special Operations Task Force 33 and Miller's former detachment commander, said at the ceremony.
The release stated that on Jan. 25 Miller was leading a team of Afghan security forces and other coalition soldiers during a combat reconnaissance patrol in Konar Province, near the Pakistan border when insurgents hiding in a structure attacked Miller's team.
A fellow teammate called for close-air support to drop ordnance on the insurgent position, which momentarily disrupted the attack. But when the combined patrol moved toward the structure to check for any remaining enemy threats, the insurgents again fired using heavy weapons.
Miller's team captain was seriously wounded within the first minutes of the attack, and while he was being moved to safety, Miller returned fire, remaining at the front of the patrol to lay down suppressive fire on several enemy positions.
Even while injured by direct enemy small arms and machine gun fire, Miller continued to fire his M249 Squad Automatic Weapon and grenades to suppress enemy fire and protect his teammates, who gained cover and also returned fire.
Miller, who was one of eight brothers and sisters, enlisted as a Special Forces trainee on Aug. 14, 2003, according to the release.
He graduated from the Special Forces Qualification Course on Sept. 26, 2004, and the Special Forces Weapons Sergeant Course Mar. 4, 2005.
During his last deployment to Afghanistan from August 2006 to March 2007, Miller received two Army Commendation Medals for Valor for his courage under fire, the Army release said.
Miller returned to Afghanistan for his second tour in October 2007, where he served as a weapons sergeant for his team.
---
Fallen Green Beret awarded Medal of Honor
By Joe Gould
Staff writer
Under intense fire, Staff Sgt. Robert J. Miller called for his battle buddies to fall back, but he advanced — and sacrificed his life to save theirs.
"It has been said that courage is not simply one of the virtues, but the form of every virtue at the testing point," President Obama said in a solemn White House Medal of Honor ceremony Oct. 6.
"For Rob Miller, the testing point came nearly three years ago in an Afghan valley. The courage he displayed that day reflects every virtue that defined his life."
The president gave Miller's parents, Phil and Maureen Miller, their son's posthumous Medal of Honor, the military's highest decoration. More than 100 of Miller's friends and loved ones were there, along with Vice President Joe Biden, Defense Secretary Robert Gates, Chairman of the Joint Chiefs of Staff Adm. Mike Mullen and Army Secretary John McHugh. The commander in chief told Miller's story, praised him as a hero and recognized the military's special operations forces across all branches.
"These warriors are the best of the best, in an era that prizes celebrity and status, they are quiet professionals, never seeking the spotlight," said Obama. "In a time of war, they have borne a burden far beyond their small numbers."
Miller, 24, was a weapons sergeant with A Company, 3rd Battalion, 3rd Special Forces Group (Airborne), of Fort Bragg, N.C., when he died in a remote part of northwest Afghanistan.
Obama said Miller, growing up in Wheaton, Ill., was "wise beyond his years" and a "born leader." The president told of how Miller wrote a poem about American soldiers fighting in World War II, men whom Miller would later emulate.
"Men, like the soldier he would become himself, who he said, 'fought day and night, fighting for what they thought was right,'" Obama said.
Obama recognized Miller's parents and seven siblings, including his brother Tom, who is training to become a Green Beret.
Obama asked Miller's teammates from A Company to stand and be recognized, and they received a standing ovation.
Surrounded by insurgents
Before dawn Jan. 25, 2008, Miller was on his second tour of Afghanistan when he and his team encountered Taliban fighters while on a foot patrol.
After the team had attacked a Taliban compound with little resistance, the soldiers ran into a near-ambush on a narrow mountain trail. Miller — a Pashto speaker — was at the lead with a group of Afghan fighters, when "the whole valley seemed to explode with gunfire," Obama said. "Bullets and rocket-propelled grenades rained down from every direction."
Surrounded by more than 100 insurgents, Miller radioed in enemy positions and coordinated the Afghan fighters.
"Rob made a decision; he called for his team to fall back, and then he did something extraordinary," Obama said, "Rob moved in the other direction, toward the enemy, drawing their guns away from his team and bringing the fire of all those insurgents upon himself."
Amid ferocious fighting, Miller seemed to disappear into the billowing dust. Still his teammates heard him calling enemy positions into his radio and the sound of his weapon as he provided cover for them.
"Then, over the radio, they heard his voice — he had been hit," Obama said. "But still he kept calling out enemy positions, still he kept firing, still he kept throwing his grenades. Then they heard it, Rob's weapon fell silent."
Two soldiers braved the gunfire to aid Miller at the end, Obama said. Those soldiers were forced back, but determined to bring Miller home, the team braved more casualties to retrieve him. Five members of the patrol were wounded.
"One of his teammates surely spoke for all of them when he said, 'I would not be alive today if not for his ultimate sacrifice,'" Obama said.
The president suggested Miller's parents might eventually take comfort in the thought that their son gave his life protecting his friends and defending his country.
"You gave your oldest son to America, and America is forever in your debt," he said.
Miller's parents read a brief statement after the ceremony in which they recognized other fallen soldiers and their parents, in perhaps an oblique reference to the low number of Medal of Honor recipients. There have been seven recipients since the start of the current wars; an eighth Medal of Honor will be awarded to Staff Sgt. Salvatore Giunta, the only living recipient from the wars.
"We are very proud and grateful that Rob showed such courage, and we are very humbled and grateful to receive his Medal of Honor," Maureen Miller said. "We know there are other parents who have dealt with loss, there are others who have not received the recognition that they truly deserve, but we appreciate their service and sacrifice, and hope more will be recognized."