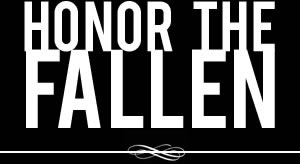 Honoring those who fought and died in Operation Enduring Freedom, Operation Iraqi Freedom and Operation New Dawn
Search Our Database
Army Staff Sgt. Robert S. Goodwin
Died September 20, 2004 Serving During Operation Enduring Freedom
---
35, of Albany, Ga.; assigned to the 2nd Battalion, 3rd Special Forces Group, Fort Bragg, N.C.; killed Sept. 20 when his patrol vehicle was ambushed by small-arms fire and rocket-propelled grenades in Shkin, Afghanistan.
---
Georgia Green Beret eulogized in Bainbridge
By Elliott Minor
Associated Press
BAINBRIDGE, Ga. — Staff Sgt. Robert Goodwin, an Army Green Beret who was killed earlier this month in Afghanistan, was remembered Sept. 29 as a man who set high goals.
"We are grateful for his life and his service to the country," said Capt. Steven Carlson, a Green Beret chaplain from Goodwin's Special Forces unit at Fort Bragg, N.C.
The 35-year-old Goodwin, a 15-year Army veteran, died in a mortar attack Sept. 20 while serving his third tour in Afghanistan. Also killed was Staff Sgt. Tony B. Olaes, 30, of Walhalla, S.C. Both men were assigned to the 2nd Battalion, 3rd Special Forces Group.
Goodwin, an Albany native, was buried with full military honors at the Calvary Assembly of God Cemetery near Brinson, following a funeral service in Bainbridge.
"We need to think about the many ways he touched our lives and let that memory carry us through," said Goodwin's father-in-law, Charles McDowell. "We thank God for such a fine man."
Goodwin is the second Georgian killed in Afghanistan since U.S. military actions started there in October 2001. The other was Sgt. Roy Alvin Wood, 47, of Alma, who was killed in January in a vehicle crash near Kabul.
Some other military personnel based in Georgia also have died in Operation Enduring Freedom. Six members of an Air Force rescue team based at Moody Air Force Base in Valdosta were killed when their helicopter crashed in Afghanistan in March 2003. A soldier from Moody and three others based at Hunter Army Airfield in Savannah were killed in combat in March 2002.
Goodwin's older brother, Daryl, described his sibling as an outstanding high school athlete who constantly tried to improve his performance and continued that effort as a member of the Army's elite Special Forces.
"I tried to teach him to take the licks, be hard and stay strong," the brother said.
Goodwin is survived by his widow, Jennifer Goodwin of Albany, and an 11-year-old son from a previous marriage, Matt Goodwin of Fairbanks, Alaska.
At the cemetery, six Green Beret pall bearers carried Goodwin's flag-draped coffin to the graveside, a Green Beret honor guard fired a salute and an Army bugler played taps.
Lt. Gen. Philip R. Kensinger Jr. of the U.S. Army Special Operations Command, which includes the Green Berets and Rangers, presented an American flag to Goodwin's sobbing widow and to the soldier's father, Bobby Goodwin. Kensinger declined to talk to reporters.
Goodwin joined the Army after graduating from Dougherty High School in Albany in 1988, as a way to pay for college. He didn't complete college but served in the first Persian Gulf War and later served successive tours in Afghanistan as part of the nation's war on terrorism.
Army officials said he was killed in Paktika Province when a large force of anti-coalition militants attacked a security patrol.
"This American soldier died so that we might be free," McDowell said, while holding up a photo of Goodwin. "I've very proud."