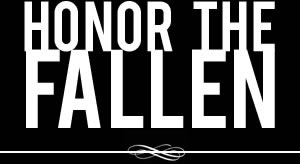 Honoring those who fought and died in Operation Enduring Freedom, Operation Iraqi Freedom and Operation New Dawn
Search Our Database
Army Staff Sgt. Sean G. Landrus
Died January 29, 2004 Serving During Operation Iraqi Freedom
---
31, of Thompson, Ohio; assigned to Company B, 1st Engineer Battalion, 1st Brigade Combat Team, 1st Infantry Division (Mechanized), Fort Riley, Kan.; died Jan. 29 at the 28th Combat Support Hospital in Iraq of injuries sustained two days earlier when a roadside improvised explosive device exploded in Khalidiyah, Iraq.
---
Soldier killed in Iraq remembered in service
Associated Press
The daughter of an Ohio soldier killed in Iraq clutched an American flag and wept softly at her father's burial Saturday in northeast Ohio.
Army Staff Sgt. Sean Landrus, 31, of Thompson Township in Geauga County, was buried in the cemetery at St. Patrick's Catholic Church in his hometown as a crowd of about 100 watched in bitter cold and snow flurries.
Landrus died on Jan. 29, two days after a roadside bomb exploded as he was driving a truck near Khalidiyah.
His wife, Chris, sat mostly still and cried under a green tent as a military color guard methodically folded an American flag and handed it to her daughter. Later, a detachment of soldiers from Fort Knox, Ky., fired a salute from their rifles.
At one point during the burial, several friends of Landrus' daughter, Khrista, surrounded the 12-year-old and embraced her.
Earlier, a standing-room-only crowd of about 200 packed the church for a funeral featuring a homily and two scripture readings. Landrus' casket sat among several bouquets of flowers.
"Our faith tells us that Sean Landrus lives still, that he is in the hand of God and that there's no better place to be," said St. Patrick's pastor, the Rev. Paul Smith.
"We're not here to debate the morality or the validity of war in Iraq or to seek vengeance for the death of someone we love. We're here to celebrate the life of Sean Landrus and to express our faith that he is raised from the dead with Jesus Christ."
Smith told the somber gathering in the brightly lit church that "there is no more war for this soldier, no more wounds and no more suffering."
On Thursday, family, friends and veterans lined up beside a state route to observe Landrus' casket on its way to the Behm Funeral Home in Madison, about 40 miles east of Cleveland.
---
Sean G. Landrus hated being behind a desk, so much that he declined an office job to serve in a combat zone.
"Sean died doing what he wanted to do," said his mother, Betty Landrus. "His wife talked to him the week before he was injured, and she said he sounded the best he had in a long time."
Staff Sgt. Landrus, 31, of Thompson, Ohio, died Jan. 29 from injuries he suffered when a roadside bomb exploded two days earlier near Khalidiyah, Iraq. He was stationed at Fort Riley, Kan. The youngest of six children, Landrus excelled in football, basketball and track in high school and was known for his competitive spirit.
"He hated to be taken out of a game or anything when he was playing sports. If he got an injury or anything, he'd bug the coach to send him back out there," his mother said.
Landrus attended Kent State University before enlisting in the Army. He married Chris, his high school sweetheart, in 1995. The couple has three children. "He did like the military life, but he was not planning on re-enlisting because he had a family," Betty Landrus said.
— Associated Press